A catalyst for change
The past few months have been a major time of challenge and change for the global label industry. For many, it has brought about a period of significant business upheaval – even a rethinking of the way that many companies operate.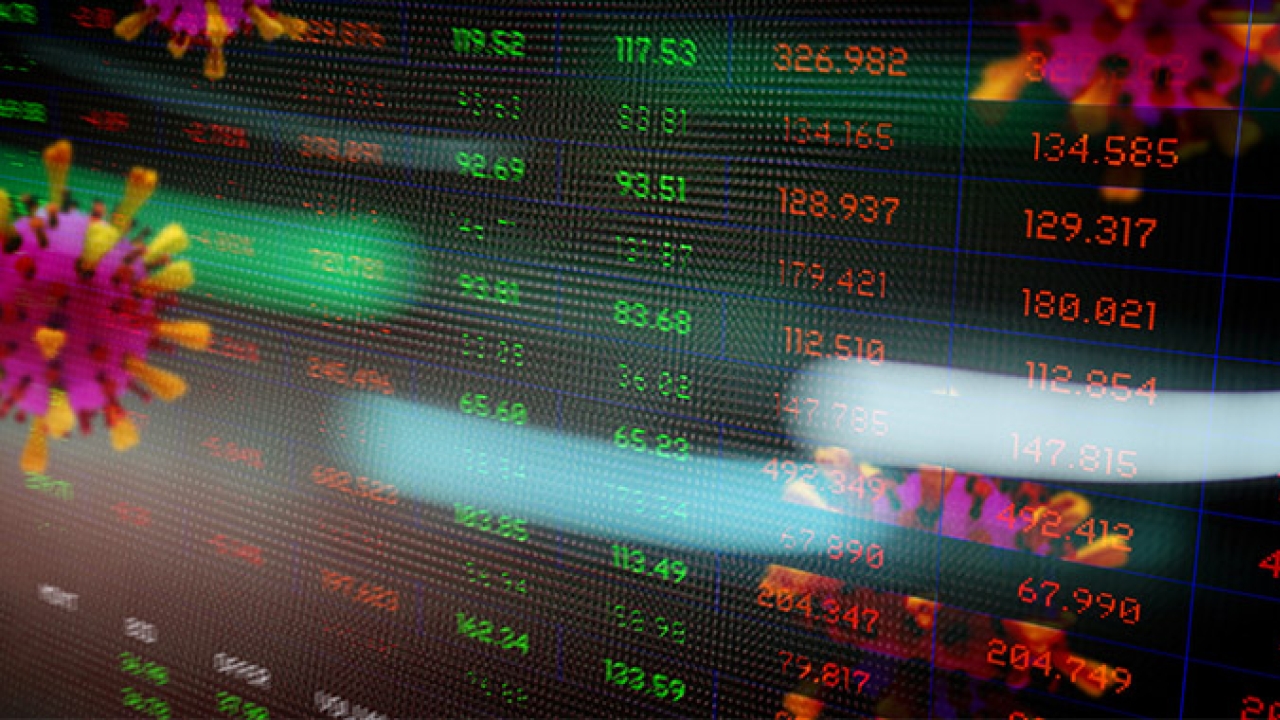 In the early days of the pandemic lockdown there were, often quite baffling, scenes of mass panic buying, particularly of food and pharma products. This, in turn, lead to substrate and ink suppliers, die-makers, as well as label converters, all trying to meet increased demand for labels in the affected sectors. Others, servicing sectors such as automotive, saw orders dropping rapidly. Even cosmetics use slowed as the need for beauty products decreased when working at home became more accepted.
The industry has additionally been faced with the many and varied issues of social distancing, face masks, sanitizers and enhanced cleaning, office or factory closures, furlough or redundancy schemes, schooling restricted and the problems of child minding, and perhaps employees testing positive, in self isolation, in quarantine, or even hospitalized. The challenges have been unprecedented in the industry's long history.
Yet out of this adversity has come stories that again demonstrate just how creative, versatile and adaptable the label industry can be. Covid-19 has become the catalyst that the label industry needed in speeding-up the – perhaps not unexpected – revolution in working practices, as well as working hours. 
What has become apparent is that the long-held process of everybody travelling an hour or more into work, and being physically present at a desk or workstation in offices and factories for so many hours, is now beginning to look unnecessarily outmoded, even restrictive, in the modern era. The industry has been forced to make much greater use of IT tools so that employees can work from home and, surprise, surprise, they have discovered that it all works – and works very efficiently.
Productivity increase 
The fear that many had of using computers and MIS in estimating, administration, scheduling, stock control and workflow seems to have been removed, while the use of Zoom, Teams and others has enabled meetings and discussion to continue. It seems that, after all, the label business can be conducted remotely. 
Not only has that fear been removed, but many have found that production and productivity in their business has increased during lockdown and home working. And that productivity improvements are not just for office functions, but have also been found to be true for areas like pre-press.
A call with Geert Van Damme, MD at Cerm, confirmed these trends. 'We have found that the majority of our MIS customers had increased production in March, April and May. It was also interesting to find that even pre-press operators working from home found themselves to be more productive, and with working hours that suited them better and without the necessity to travel.'
Recent testimonials provided by customers to Cerm have amplified the benefits now being experienced. One client said: 'In working from home the Cerm system became the real backbone of communication. We stopped going to someone's desk to ask them something because we couldn't, so we opened the Cerm software and were able to find what we needed. Finally we started using what was there all the time.'
For Cerm itself, some projects came to a standstill as its consultants were unable to travel. Some work could be done remotely, but where physical visits from a 'trainer' became impossible, they used their time at home by recording training videos for a new Cerm Academy e-learning platform which will soon be launched and provide a wide range of do-it-yourself training courses.
So what impact may the aftermath of Covid-19 have on the longer-term future of the industry? Talking with Van Damme, the feeling is that there will be greater willingness to work remotely and work differently. For training, study when it best suits. For daily business operations, tools like Cerm MIS will become more 'commodity' than it is now. Not everyone in the label industry will be working remotely in the future, but many employees will now look to continue working more flexibly.
Although perhaps costly and challenging at the time, it may be that Covid-19 has actually provided a longer-term path to improved efficiency, flexibility, productivity and profitability in the new post-lockdown world of labels. 
Stay up to date
Subscribe to the free Label News newsletter and receive the latest content every week. We'll never share your email address.