Consistent colors in hybrid print production
To ensure color consistency, powerful software which considers the specific characteristics of different printing processes is essential, writes GMG Color technical specialist Anne Komander.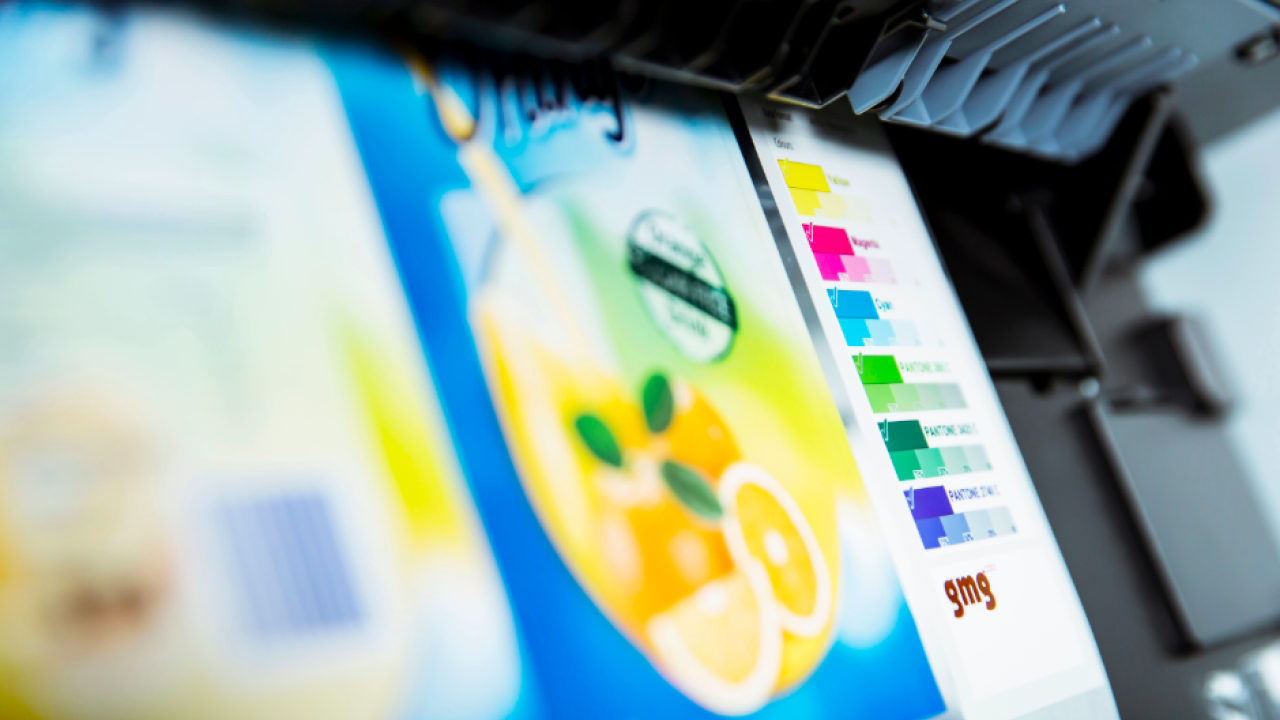 The label and packaging printing industry is moving with incredible speed. Customers are asking for more flexibility, high quality results and comparable prices all at once. 
Short-run production, constantly changing content, more variations and on-demand re-prints are nowadays the demands of the fast-moving consumer goods industry. Digital printing machines, as an extension to conventional printing technologies, often prove to be the best solution for packaging printers that want to keep up with the market. But how can converters ensure consistent color results to their customer, whether they are printing in flexo or digital? 
Packaging and label printing are characterized by a multitude of processes, substrates and colors, which are difficult to combine in an industry standard. However, color consistency is also mandatory for production environments without standardized processes. To overcome this challenge of variety a powerful color management solution is necessary – one that considers all characteristics of each process and gives users the power to always ensure consistent color results. 
Printing a large quantity of labels in flexo and a smaller amount of the same design with slightly seasonal changes in digital toner or inkjet is a common scenario at most converters. Customers expect the same quality and get very critical when it comes to their brand colors. The solution for this problem is a central color management and profiling tool. 
Each printing process has its own characteristics. The interaction of substrate and inks varies for each combination. The print sequence of the colors, as well as potential surface finishing, influences the visual result of the printed product. All these characteristics need to be considered to run a successful hybrid production. 
The characterization of both printing processes marks the starting point of the color management workflow. A test print, known as a fingerprint, of the printing presses with test charts to measure spectral color values delivers the necessary information about the printing behavior. A separation profile, e.g. coming from a flexo press as input color space to a digital press as target color space, can easily be calculated. This is the basis for the color conversion of the printing files. 
Working with such color management systems reduces on-press adjustments and the risk of complaints from the customer. The benefit of having press characterizations stored in a central application is the variety of possibilities in calculating separation and even proof profiles. 
Use of spot colors 
The accurate handling of spot colors is a challenging factor in color management for packaging printing. 
A hard copy proof showing the final printing result before going on press is an important tool for color communication. The simulation of different spot color combination saves valuable time of designers, customers and printers. The usage of spectral data in combination with printing process parameters allow an accurate prediction of the overprinting behavior of spot colors. 
Another challenge in hybrid production is the conversion of multi-color printing files, for example used for the transformation from a 6-color flexo press to a CMYK only inkjet press. The use of rules for the separation of spot colors to process colors helps the pre-press to find the best color-accurate match, taking the printing characteristics of the input and target color space into account. 
As mentioned above, proof profiles allow a simulation of the color behavior in final production. Data can be adjusted to the printing, agreed upon with the customer and provided as a reference in advance. Since printing a proof belongs to the same technology as digital inkjet, converters don't see a benefit of proofing for digital printing. If the pre-press department is part of the printing house, this might be valid. But it becomes difficult whenever a converter works with an external pre-press agency. 
Using the characterization of the digital printing machine and calculating a proof profile for the inkjet press saves time-consuming adjustments on press and is beneficial for communicating color to the customer upfront. 
Precise color management in packaging printing has become significantly easier and smarter, thanks to the right tools and software. The creation of accurate proof and separation profiles based on spectral color information is now possible with very little information. The use of spot colors is also no longer a problem, thanks to the predictions of overprinting effects and the communication over a hard copy proof. Knowing the printing characteristics makes a conversion between different processes and therefore hybrid production easily achievable. 
Stay up to date
Subscribe to the free Label News newsletter and receive the latest content every week. We'll never share your email address.