Regional round-up: China
According to the Chinese national bureau of statistics, gross GDP in 2017 exceeded 82 trillion Yuan (US&11.8 trillion), up 6.9 percent year-on-year and above the growth rate of 6.7 percent in 2016. It is estimated that GDP will grow by 6.5 percent in 2018, so this range represents the 'new normal' for the Chinese economy.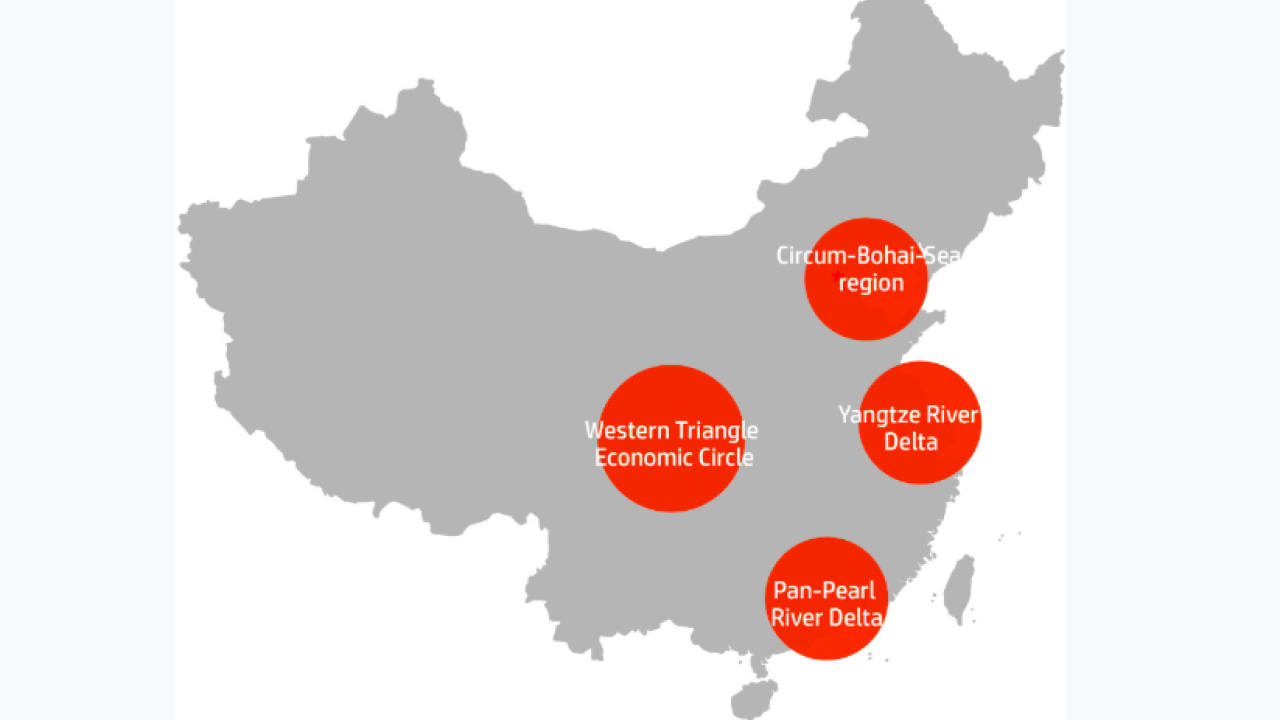 This year marks the 40th anniversary of China's economic reform program. From the updated data provided by National News Publication Bureau, Chinese printing industry output has risen from less than 5 billion Yuan to 1.21 trillion Yuan in 40 years, meaning today's output is approximately 250 times that of 1979. At the same time the number of printing companies has risen from 12,000 to nearly 100,000 – nine times that of 1979.
In 2017, 7,088 printing companies had their licenses revoked, a year-on-year increase of 31.2 percent, while 4,722 printing companies were newly established, a 40.7 percent increase. The inefficient companies were progressively eliminated and at the same time the market's vitality was strengthened.
The average output value of the entire Chinese print industry in 2017 was 428,000 Yuan per capita (US$61,000), approximately 73 times of that in 1979 and up to half that of developed countries.
Now the structure of the Chinese printing industry is shifting from a focus mainly on quantity and capacity expansion to the simultaneous development of simplified inventory management and efficiency optimization. Innovation and niche development are key values.
Label industry specifics
According to the latest statistics from the Label Printing subassociation of the Printing and Printing Equipment Industries Association of China (PEIAC), the value of industrial-scale label printing in 2017 reached 43.2 billion Yuan (US&6.2bn), up 10 percent from 2016. This year-on-year growth rate was higher than that in 2016 (9 percent) and in 2015 (8 percent) and was above the global average. The output of PS adhesive materials was 5.8 billion sqm, with a year-on-year growth of 12 percent – also higher than the growth rate of 2016 (9 percent) and 2015 (8 percent).
Most label printing enterprises in China are located in the Yangtze River Delta, Pearl River Delta and Bohai Rim areas, accounting for 47, 26 and 22 percent respectively. Others are spread over central China, the southwest and northwest. 
Increasing label demand partly originates from traditional industrial products. Statistics from the China National Light Industry Council (CNLIC) show this sector's main business income in 2017 was 24.25 trillion Yuan, an increase of 8.5 percent over the previous year, with profit up at 1.6 trillion Yuan. Around 80 percent of light industrial products need packaging and labels, so the development of these products will inevitably push significant growth in label demand.
Thanks to the popularization and development of internet technology, 'internet+' brings new opportunities for the label industry. Data from the State Postal Bureau of China shows that express volume across the country grew from 1 billion parcels in 2010 to 40 billion in 2017. And in the first three quarters of 2018 this figure had already reached 34.74 billion parcels, an increase of 26.8 percent from a year earlier.
According to updated data from the National Bureau of Statistics of China, online sales in China increased 27 percent in the first three quarters of 2018. Online sales of physical commodities rose 27.7 percent, 18.4 percent faster than total retail sales of consumer goods, increasing by 3.5 percent over the same period last year. It is estimated that online sales of physical commodities contributes more than 40 percent to total consumer goods growth.
Logistics labels are growing fast in China's industrial supply chain, and half are 3-layer adhesive labels. Estimated average growth in the next five years is expected to be over 6.52 percent.
RFID
Today in China there are two types of automated store checkout systems, one adopting machine vision technology and represented by Amazon and Deep Blue Technology, another adopting vending machines with RFID and variable QR codes and using open shelves for snack items like Blibee, Bingo box and Alibaba Tao Café. An IDTechEx survey predicts that the market value for Chinese RFID applications will reach US$4.3 billion in 2025. Today there are more than 150 RFID label manufacturers in China and they produce almost 85 percent of the labels used worldwide. 
Chinese-style mobile payment methods such as Alipay and WeChat Pay are accelerating the development of unmanned retail sites in China.
Label printing equipment
Today label printing in China is still dominated by letterpress. However, as environment protection policies have become more and more restrictive – particularly with the environmental tax levied in 2018 – and demand from end users has increased for short run, personalized and custom-made products, more and more label printing companies are casting their eyes towards flexo and digital printing methods. 
From visitor research at Labelexpo Asia 2017, interest in flexo was highest at 43 percent, followed by digital printing at 30.98 percent, offset 28.9 percent, letterpress 24.2 percent and gravure 16 percent. There were 54 flexo and digital printing machines displayed at the show.
Data from PEIAC 's Label Printing sub-association shows that 180 flexo presses were installed in 2017 in mainland China, an increase of 8.9 percent from 2016. To date, the total number of flexo press installed in China stands at 2,197 machines. For comparison, in 2017 35 offset presses were installed, a 15.7 percent increase from 2016. The current installed base of offset presses is 258 machines. 
At this stage, digital label printing accounts for less than 5 percent of installations in China. Besides the international brands such as HP Indigo, Konica Minolta, Domino, Screen, Xeikon, Epson etc, domestic manufacturers have also launched digital label printing equipment, including Shenzhen Handway, Winbosc, Amica, Shenzhen Haotian, Beijing Founder and Lucky HuaGuang. 
The rise of digital printing does not come at the expense of conventional technologies. On the contrary, the integration of the two technologies is becoming a distinct trend. For example, Domino and Spande launched together the N610i+ flexo hybrid machine, which will be installed in the Shanghai plant of Hyprint, and Zonten concluded a strategic agreement with Konica Minolta and will launch its new 'digital + flexo' label press in the near future.
Environmental protection storms
The label printing industry has been impacted by environmental protection policies introduced in 2018, especially measures to reduce VOCs. Both the packaging printing industry and ink industry were listed as key fields for VOC pollution control and treatment.
Regional governments have already approved VOC emission reduction plans for different industries on a local level, and more than 20 provinces, cities or autonomous regions have started a levy on VOC emissions. Beijing and Shanghai have established the most stringent standards – for example maximum emission concentrations in Beijing cannot be more than 30mg per square meter, and in Shanghai the limit is 1.5kg per hour. In addition, cities such as Shenzhen and Shanghai have introduced online monitoring of pollutant emissions, and as a result a number of small and medium-sized printing companies have been forced to close or relocate to middle or western areas of the country. 
Plastic film industry 
With small and medium-sized flexible package producers forced to shut down due to gravure VOC emissions, label printers have seized the opportunity to produce flexible packaging products themselves. For example Beijing Deji Label purchased its second Omet Xflex X6 10-color flexo combination press for filmic materials and CymMetrik purchased a Mark Andy Performance Series P9E press. They are all looking at converting shrink sleeve label and flexible packaging products.
After many years of rising volumes, however, filmic growth rates have begun to slow. Filmic growth rates reached their peak in 2013 at over 31 percent, but by 2017 had fallen to just 2.47 percent. This dramatic decline was due to a combination of changing industrial standards and stricter environmental protection policies. 
Stay up to date
Subscribe to the free Label News newsletter and receive the latest content every week. We'll never share your email address.