Inside automotive labeling
Labels have an extensive presence and play an important part in the automotive industry, from safety and warning labels to component identification in the supply chain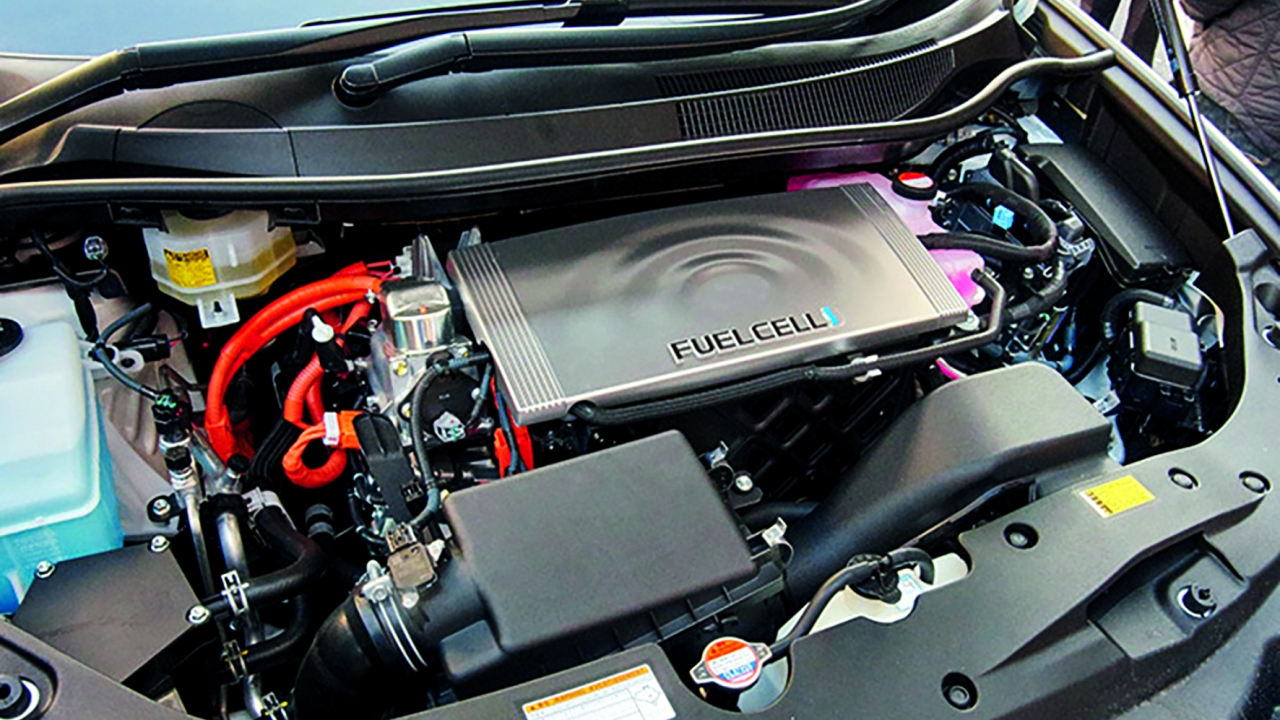 Printed labels play an essential role throughout the automotive industry, including those that are highly visible directly to drivers and passengers, albeit a small proportion, to deliver important information, safety notices and warnings.
'There is around one sqm of labels in a car,' states Len Holtkamp, global director, durables at Avery Dennison Label & Packaging Materials. 'Only a small portion, 10-15 percent, of the labels are applied by automotive OEMs, most of which are visible to the owners of the cars, such as tire pressure and warning labels. The rest are typically identification labels used on the components of the car, which are often not visible.'
Marko Vrbnjak, product marketing manager at NiceLabel, affirms that the majority of labeling is done in the supply chain, far before car assembly. 'Parts – pieces of metal – have a lot number stamped into them, so it becomes really important to make sure that the transport packaging is labeled accurately and correctly.
'For automotive manufacturers, only a faulty part is worse than a labeling error. A single digit misprinted is terrible and can have large financial implications for the manufacturer as well as the supplier.'
David Parkinson, managing director of Barcode-IT, a UK-based barcode technology supplier, says that, as every car is made to order, it is a 'catastrophe if a part is not there or wrong,' adding, 'you need to armor plate and double/triple protect your part of the supply chain to avoid stopping the line.'
One of the key issues Vrbnjak identifies is errors during human input, with several companies still employing legacy systems requiring such interaction.
'We see SAP systems being used, then somebody taking a piece of paper and typing the data into a piece of legacy software that prints labels, which presents a huge risk of error. The implications are huge. The industry is built on just-in-time delivery, where parts go straight onto the production line, so if there's a problem with the label, whole trucks of parts are sent back rather than stopping the production line.
And as manufacturers have dual supply models for the same part, your competitor gets the business. Moreover, you lose your rating and the next time your competitor becomes the lead supplier.'
Specific requirements
Parkinson notes that suppliers themselves have the headache of the specific requirements of different automotive manufacturers, where they could be supplying a similar product for two different manufacturers with different specifications for the label.
'This causes no end of trouble in producing shipping/pallet labels,' he notes. 'It means a need for a system flexible enough to use the same data but formatted in a different way. Producing labels from ERP and SAP is difficult and expensive to have different variations.
With systems such as NiceLabel, templates are used that are customer specific. Providing the same data but with the customer ID, NiceLabel automates the process and formats the data into the correct template for that customer, making it almost impossible to get wrong.
'And if the customer makes changes to the requirements, you only need to amend the template and implement it, and the next time the system generates a label it will be to the new format. The customer is always right, and changes might be tiny and minor to meet their objectives, but the system must work.'
'There are lots of legacy approaches out there,' Vrbnjak continues. 'In the end, it comes down to quality. Can you afford somebody on the production line to have responsibility to print the right label? If you don't have a software system managing quality, you should take other steps, with supervisors making multiple checks. With software, then you don't require such extensive checking, freeing employees up to do more important work, making them more productive and efficient.
'Also, it's not just tier one suppliers that are checked, but they go three tiers deep to minimize risks. In the automotive industry, the cost of stopping the production line is very high. "We just make the nuts and bolts" you might be saying, but they go into an 80,000 euro car.
You should think about what could happen and look to mitigate the risks. If not, you could lose the business. Get the printing wrong and the implications are huge.'
Parkinson emphasizes: 'It is a competitive and high value industry and survival of the fittest; get it wrong and you'll not get the business.' The label must be a certain quality too, he says, with direct implications for consumables. 'It's no good if you can't read it, or it's damaged and has fallen off. And regardless of how ironclad the infrastructure is, the system can be broken if decisions are made purely on a cost basis. You can have the very best printers and software, but if the wrong material is purchased because of price, without understanding the specific abrasion requirements or production of high-quality barcodes, you end up with poor quality print, ribbon wrinkle, etc, and the quality of your label is drastically compromised.'
Back up the supply chain, failure remains unacceptable, confirms Holtkamp. 'The label represents a very small part of the bill of materials and as such, should not fail to provide the necessary information even in difficult situations, or negatively influence the perception of quality if degraded.
'In automotive labeling, it is key that printed labels adhere to the labeled parts and are legible for the lifetime of the car, with a variety of harsh conditions they are exposed to, including extreme temperatures, exposure to salt spray and typical chemicals used, including aggressive gasoline, brake fluid, etc.'
Parkinson notes that labels must be printed indelibly on materials with the view to surviving 30-plus years on a car, while Holtkamp also sees parts becoming more difficult to label, as metals are being replaced by plastics, facilitating weight reduction targets, with a low surface energy making the parts easier to clean. 'This necessitates the development of adhesives that perform better on these substrates, whilst keeping the performance levels regarding the resistance against harsh chemicals and extreme temperatures.'
Adhesive technology
Avery Dennison offers the rubber-hybridized acrylic adhesive, S8049, for rough low surface energy plastics in automotive applications. With this adhesive technology, it is possible to combine high peel adhesion to very difficult substrates with high resistant properties. 'To be able to achieve similar results also on smooth low energy lacquered or plastic parts, this adhesive technology will be used to enlarge the product portfolio with different adhesives, suitable to cover a wide range of automotive applications,' says Holtkamp.
He further identifies the application of warning, tracking or instruction labels on automotive textiles – seat belts, seats, carpets and roofs – as an area for growth, with pressure-sensitive materials not extensively used in these applications. 'Currently most of these labels are sewn onto the woven or non-woven textiles,' he explains.
For this application, Avery Dennison has developed an adhesive technology with which structural bonds can be created. The self-adhesive material, supplied on a liner, is initially ultra-removable. After an easy and fast activation by applying heat and pressure, the adhesive forms a structural bond and labels become super permanent.
'The development has been finalized, and Avery Dennison is now in the qualification phase and first trials in the field are under their way,' notes Holtkamp.
Stay up to date
Subscribe to the free Label News newsletter and receive the latest content every week. We'll never share your email address.