Digital drives growth and brand value in uncertain times
The latest high-output digital presses give label converters the agility to overcome acute supply chain challenges and support brands by adding value and reducing waste. HP's open house at the Dutch label converter Eshuis provided inspiration – and direction. Adrian Tippetts reports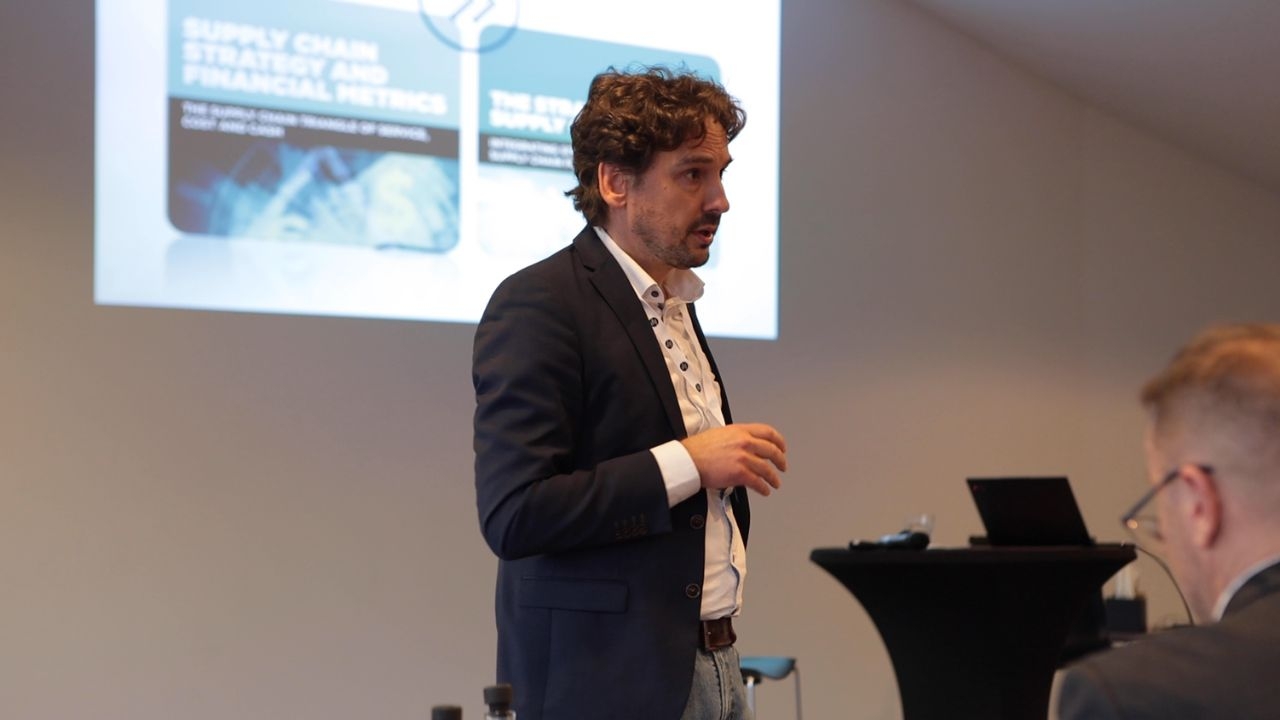 'The perfect storm' in business is an unusual combination of events that produce either unusually bad or unusually powerful results. For some, the consequences can spell disaster, while for others, the exact same situation can bring good results.
This metaphor is apt for label converters as they find themselves in the middle of one: unpredictable demand, new regulations, price increases, limited material availability and skills shortages combine to pose existential threats.
And yet, even in a shrinking economy, the label market is still growing – and digital printers are well-placed to benefit. Digital's capability for on-demand production, versioning and low waste, gives converters the agility to respond to shorter lead times and offers ways to strengthen engagements with brands. A new generation of high-speed presses – such as HP Indigo's 8K press – means the technology to cope with short turnarounds in high volumes is available.
In these circumstances, HP recently hosted a two-day open house in Dalfsen, the Netherlands, inviting label converters from across Europe to understand the post-pandemic industry challenges, how to seize opportunities, and how to convince brand owners of the value digital print brings to retail goods supply chains. In addition to seminars with senior HP staff, the open house included a visit to Eshuis Etiketten, a label converter with 20 years' HP Indigo digital printing experience.
Supply chain triangle
The wider context was provided by Bram Desmet, CEO of Solventure, a supply chain consultancy to retail and global businesses, based in Ghent, Belgium. He argues that supply chains today are more critical than ever to overall corporate performance, and procurement is more concerned about supplier reliability than ever before.
According to Desmet, the challenge of providing extra services to customers without increasing costs and cash – the supply chain triangle – was a struggle even long before the pandemic.
Sourcing goods from East Asia was cheaper but means longer lead times, transit risks and higher inventories. Brand variations are great for topline sales and consumer choice, but more, less frequently selling products, raises makeready times, as well as stocks. And while cutting frees up cash, it raises the risk of firefighting to close the service gap.
All these vulnerabilities left suppliers exposed as post-pandemic demand exceeded expectations. Paper shortages in particular meant expose frailties in the traditional supply chain model – and not many expect a return to pre-Covid normality anytime soon.
In these conditions, cost cannot be a prime driver in the label supply chain. Negotiating on price requires the efficiency of long runs and the security of high inventories. This is the climate of uncertain material ability and demand, mistakes can be ruinously costly: oversupplied stock is written down, while undersupplying means last-minute job changes and expensive shifts. Mistakes and shortfalls may even be impossible to correct, regardless of cost.
Leverage for label printers
Desmet says this is a golden opportunity for converters, who at last have leverage: for brands, especially in pharmaceuticals and foods, the availability of packaging is a much bigger problem than that of the 'active components' – the products inside the pack.
'It's necessary to rethink the collaboration between supplier and buyer at the operational level,' he said. Instead of placing orders, it's in the brand's best interest to reserve their supplier's capacity and commit to financing a minimum level of raw materials – then place the order at the last minute, so the converter prints on-demand, according to needs for the days ahead.
The digital technology to enable a collaborative, agile supply chain that efficiently satisfies a fragmented market and meets peak demand for best-sellers is here – converters have an opportunity to escape the commoditization that erodes margins.
But to move the conversation, brands need to understand the value that digital printing offers. As far as HP's market development manager Jörg Hunsche is concerned, the level of understanding is alarmingly low.
Advertisers: packaging pulls, TV is a turn-off
Hunsche's business development team has two roles: only showing converters how to sell digital printing and engaging with brand owners and their advertising agencies about the technology's potential for brand building and the returns on marketing investment.
According to Hunsche, a brand's biggest challenge is which media to choose to reach customers, generate sales and bring new products to market. Here too, the old marketing model no longer works. Consumers are less responsive to advertising, if not irritated by it. Even though studies have shown that packaging scores as the second most effective advertising channel – behind online video – TV is still a much-preferred medium of marketers. Brands simply don't see packaging as a serious choice, yet personalized and customized packaging campaigns grab attention.
In engaging with the brands' marketers, product planners and product designers, Hunsche advises converters to highlight specific value propositions, such as efficiencies gained through shorter-run printing – on-demand and in higher volumes.
More product launches, less risk
'The lower costs without minimum order quantity have real meaning to marketing departments that generally have low budgets, and therefore can't risk expensive product failures,' Hunsche says. 'The lower spend needed for digital print reduces that risk, and even means more versions of a product can be viably brought to market.
He continues: 'Furthermore, digital print provides an opportunity for e-commerce managers to launch products or variations that would normally struggle to gain a retail shelf listing, selling them direct to consumers via the manufacturer's web shop.'
With longer runs, digital packaging also helps brands better achieve their sustainability goals, reducing packaging waste by up to 26 percent, cutting carbon emissions by up to 80 percent through lower energy consumption, and through composability certification of materials.
Personalization doubles marketing ROI
Personalized, user-generated products are projected to grow by up to 49 percent to $201B USD by 2026, driven by millennials and Gen Z consumers, who are more likely to respond to and pay more for co-created designs. They bring double the return on marketing investment.
Versioning, randomization and hyper-customization can bring returns without putting extra demands on the supply chain. There are IT and data handling requirements, but HP's business development team advises brands and converters on how to build a bridge between the physical pack and the digital world. QR codes bring the possibility of enhanced storytelling, with a link to product information, while other applications include game promotions, track and trace and anti-counterfeit solutions.
'HP can train the brands on digital print, and we can bring the brands to Barcelona, to create ideas with the designers and produce them on the HP presses at the Demo Center," said Hunsche.
Stay up to date
Subscribe to the free Label News newsletter and receive the latest content every week. We'll never share your email address.