Labelexpo Americas 2016 preview
Labels & Labeling issue 4, 2016 features a comprehensive preview of this year's Labelexpo Americas show, taking place September 13-15 at the Donald E. Stephens Convention Center in Rosemont, Illinois.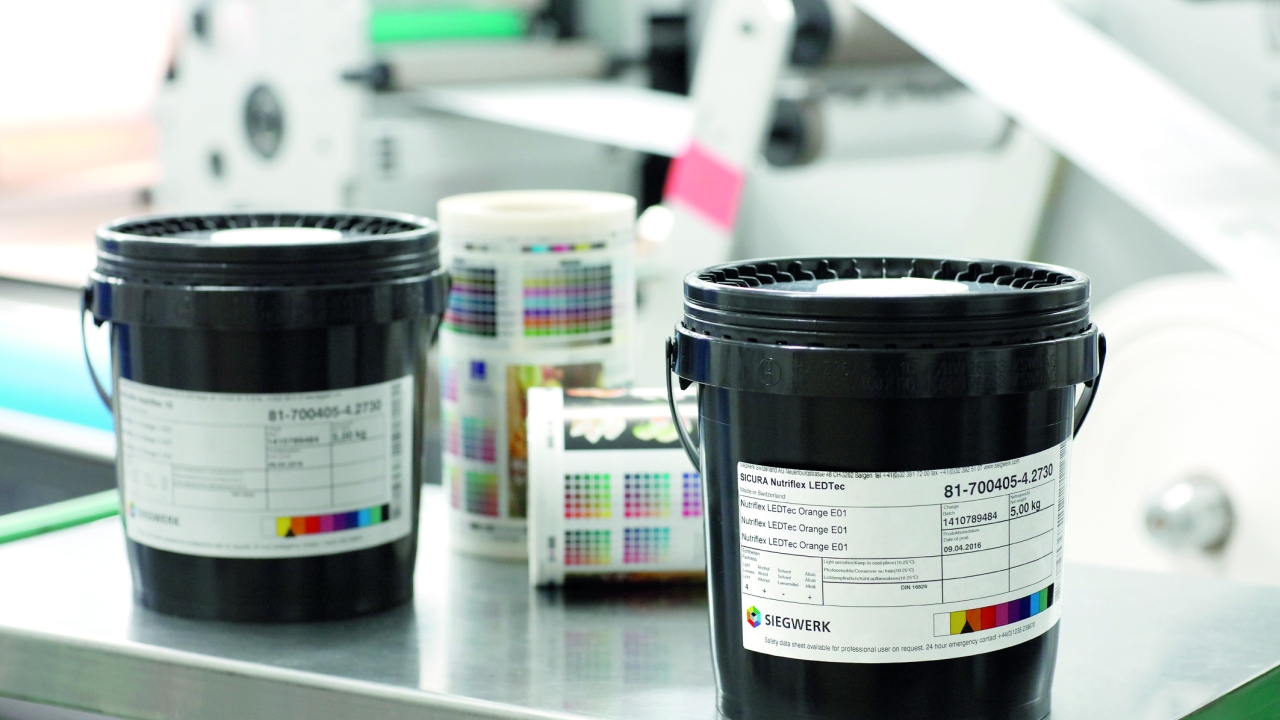 Labelexpo Americas is the largest label and package printing event in the region. It was first held in 1989 and is an important industry resource for print professionals, brand owners, label and packaging designers and associated graphic industry suppliers. Covering nearly 200,000 sq ft, the show is supported and endorsed by key official bodies: TLMI, FSEA, AMETIQ, ACOBAN, AIMCAL and AIPIA.
There will be more working machinery on display than ever before including major launches of new conventional and digital presses. Automation and digital embellishment are other key themes.
The show includes a packed conference program with 16 individual sessions, a workshop focusing on shrink sleeves, and three master classes, run in association with the Label Academy.
On the show floor is a major feature on digital label finishing, which will help visitors in their buying decisions in terms of added value and automation facilities now available on state of the art finishing systems.
At the Label Industry Global Awards, there will also be the presentation to Bruce Bell of the Lifetime Achievement Award and unveiling of the winners of the Innovation and Sustainability categories. The finalists are reported here.
An A-Z list of exhibitors at Labelexpo Americas 2016 can be read here.
The Labelexpo Americas 2016 preview as printed in issue 4 includes breakdowns of the following technologies:
Conventional presses – click here to read
Digital printing – click here to read
Substrates and adhesives – click here to read
Pre-press, anilox and MIS – click here to read
Dies and tooling – click here to read
Inks and curing – click here to read
Finishing, converting and inspection systems – click here to read
Ancillary equipment / miscellaneous – click here to read
Specific educational components and features of the show floor are also detailed:
Package printing – click here to read
Digital finishing – click here to read
Linerless Trail – click here to read
Conference program – click here to read
In addition to those exhibitors and technologies featured in issue 4, L&L is pleased to detail the following exhibitors and their presence at the show:
APR is looking to take converters on a journey from pre-press to the press by showcasing a range of production technologies that offer converters increased efficiencies, superb precision in job-to-job repeatability, and state-of-the-art digital-flexo hybrid printing.
On display will be the MacDermid Graphic Solutions Lava thermal plate processing system, a Colordyne Technologies' 3600 Series retrofit system, an Esko CDI Spark 2530 digital flexo imaging system and the Troika AniCAM 3D scanning microscope, with flexo plate, anilox roll and gravure cylinder measuring capabilities.
APR is also to presents its Narrow Web Flexo Production and Digital Printing white paper, based on the results of an extensive APR-commissioned research study that surveyed label printers and converters throughout the US about the drivers of digital press acquisitions in addition to key flexo production benchmarking metrics.
Presents its new Fundamentals software and engineering service for labels and packaging presses, designed to accelerate the introduction of inkjet presses to the market by providing key components and critical engineering services. The service provides inkjet press manufacturers with a single source for the key software components and engineering knowhow that are essential to building a digital front end to drive a press. The goal of Fundamentals, which was introduced at drupa 2016, is to help to reduce time to market and engineering costs by breaking through the common barriers that prevent manufacturers from getting out to market on time and on budget.
Introduces the Luna 850 desktop cut sheet printer, specifically for small lot wine or beverage producers. Fitting 8.5 x 11in (215.9 x 279.4mm) sheets of die-cut wine label material, the printer allows users the ability to bring beverage label printing in-house for small and large wineries alike. Die-cut labels can be printed and applied within minutes. iSys Label will also present the Apex 1290 and Edge 850, digital label printers for short to mid run production.
The Portuguese-based finishing equipment manufacturer exhibitd for the first time at a Labelexpo Americas in 2016.
Introduces the MAXStick Batch Print Labels, or MAXStick BPL, product line is geared towards companies and manufacturers seeking to batch print multiple quantities of labels at the one time. Crafted with MAXstick's signature removable and restickable adhesive formulation, MAXStick BPL contain the same environmentally-friendly properties as all of our other products and features a 100 percent biodegradable and recyclable label carrier.
The Portuguese company is exhibiting for the first time at Labelexpo Americas in 2016 having re-designed and re-invented its label printers, with Memjet engines, and re-branded to New Solution NS models at the same time.
Shows two breakthrough color technologies in ColorTrack and DeltaCam. ColorTrack is a unique, highly adaptive new color management software tool for packaging applications. Color Measurement with DeltaCam makes advanced, in-line spectral measurement affordable as, for around the cost of a color register system, printers can utilize accurate, automated L*a*b* measurement on film, paper or board.
Introduces its new Wine & Spirits series with a section of FSC certified finishes and materials, including barrier versions dedicated to sparkling and fine wines and featuring the company's new generation of AP1300 acrylic water resistant adhesives. Other products on show include Ritrama's Globalflex co-ex series, now available in white, transparent and silver finishes, and the Core Linerless Solution, which includes a special finishing machine which transforms standard PSA material into a laminated film, without liner, ready to be applied by means of a special linerless dispensing head.
A Digital Galaxie Generation III converting system will be shown with a semi-rotary UV flexo printing station, a 400W Spartanics laser die-cutting module, a rotary/semi-rotary die-cutting station, slitting station and dual rewind rollers.
The Werosys Compact Digital Print Module is to receive its global launch at the show.
Stay up to date
Subscribe to the free Label News newsletter and receive the latest content every week. We'll never share your email address.