Loftware says its partnership with NiceLabel is transformative news for the industry, but what does it mean for its customers?
Loftware is one of the global leaders in enterprise labeling and artwork management technologies, focusing on global enterprise software deployments for large companies. It specializes in a wide range of vertical markets such as automotive, food and beverage, medical devices, pharmaceutical, and retail, to name just a few.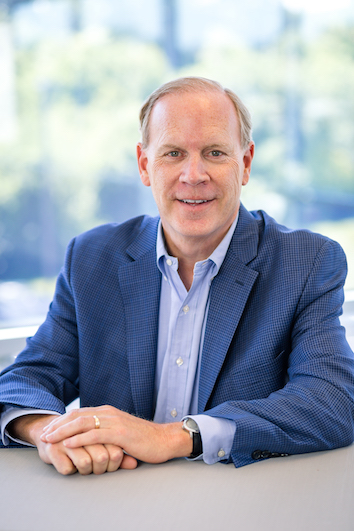 'We have fantastic relationships with large ERP companies such as SAP, Oracle and Infor and others, where we are preeminent and have been for many years for their customer base when they are looking for enterprise labeling and the use of our certified integration,' says Bob O'Connor, president and CEO of Loftware.
Loftware has gone to market with its end-to-end digital platform for enterprise labeling and artwork management. 'A company may come to us and say, let me solve the labeling for warehousing and then move to manufacturing or supplier labeling or go to distribution or regulatory from there. The idea is to help customers across all of these functional areas,' adds O'Connor.
The other side of the partnership, NiceLabel, has been in business for 27 years, operating from its headquarters in Slovenia and with offices in Germany, USA, Singapore, and China. The company's global partner network includes resellers, ISVs, OEMs, and print technology partners that deliver labeling technologies. They offer designer desktop products, a label management system and has embraced cloud technology. According to NiceLabel, there are 400,000 sites currently using its technologies, and half of all label printers globally ship with NiceLabel technology. 
Loftware offers experience in selling, servicing, and supporting enterprise labeling to large global organizations, in a complementary fashion. 
'NiceLabel has spent so much time nurturing partnerships with their channel partners. Our commitment is to continue and expand these relationships for the growth of those companies and provide them with the software and the technology that they need,' remarks O'Connor.
Joining forces
In January 2021, Loftware and NiceLabel announced that they are combining under the Loftware corporate umbrella. Loftware's headquarters will remain in the US, just north of Boston; similarly, NiceLabel will continue running its office in Slovenia.
'Some people are calling it the biggest news in our industry in decades, and that is representative because when we do webinars, we usually have hundreds of people. We had thousands of people who joined our last webinar,' says O'Connor, talking about the recent event announcing the partnership of the two companies. 'These are exciting and very busy times for us at Loftware, for our colleagues at NiceLabel, for our customers, our channel partners, our alliance partners, the print vendors, and all the people we do business with.'
The combined organization will continue to offer both Loftware and NiceLabel products, providing a broad range of cloud-based labeling technologies for direct and channel partner customers worldwide. Together they will reach further by increasing supply chain agility, respond to evolving regulations and optimize business operations for companies across a wide range of industries.
'It always starts with the people, the culture, and the values. We have spent a lot of time together, have great respect for each other, and look forward to working with the Nice Label team,' states O'Connor. 'Whether that's the size of the company or whether it's the geography or go-to-market technologies approach – the markets are different but also highly complementary. This is very exciting, as is our ability to cover the marketplace entirely.'
O'Connor points out that both companies have experienced immense growth individually and can together accelerate this growth even further, leading to more investment in people, resources, product, and customer service that will benefit its customers and partners.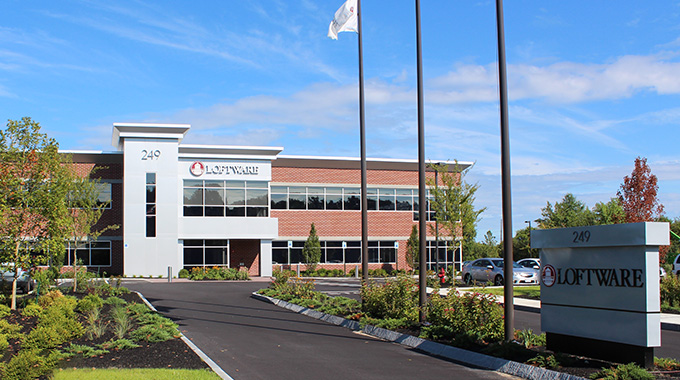 'Loftware and NiceLabel have both seen sustained growth and expansion over the past several years, especially since 2020 when labeling solutions have become so critical to supply chain continuity,' adds O'Connor. 'This move brings together two thriving organizations, providing momentum for significant expansion over the next decade and beyond.'
'We are delighted to combine with Loftware and look forward to expanding opportunities for our channel partners and end customers by providing new solutions and innovations to help them grow their business,' concurs Chris Walsh, CEO of NiceLabel. 'The two companies offer truly complementary solutions that are more vital than ever. This combination represents a terrific opportunity to accelerate growth further, especially as organizations look to address evolving customer and regulatory requirements and standardize labeling across worldwide operations.'
Closing the circle
According to Loftware, this union gives customers and partners an expanded choice of technologies while providing enhanced labeling capabilities and the benefits of more significant investment in cloud-based technologies. 
'Our customers, channel and technology partners – and the overall market – will benefit from our strategic vision to provide broader and deeper labeling solutions in addition to expanded scale, world-class services, and global support. It also unites the industry's best talent to drive new levels of innovation,' says O'Connor.
Loftware has spent most of its time in the large enterprise market servicing companies that have global deployments with end-to-end work management and enterprise labeling technologies. NiceLabel has traditionally been involved in small to medium-sized businesses and mid-market technologies, extending its reach to the enterprise market as well.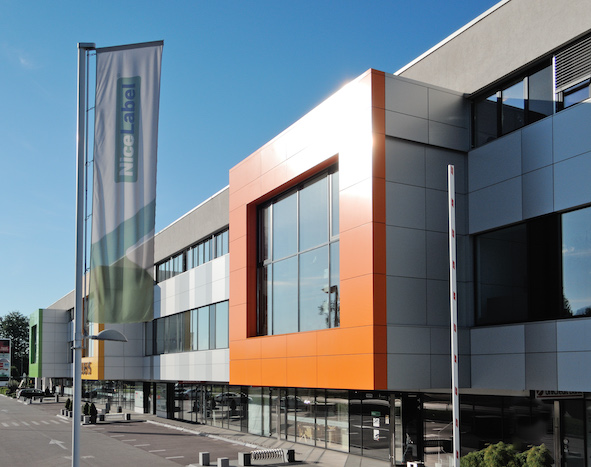 'NiceLabel has a global network of over a thousand partners and great relationships with print vendors,' declares O'Connor. 'The company has taken a unique approach to embrace its channel partners and make them part of the business, and 80 percent of its business comes from this global partnership. This is a central thesis of us going forward: to continue building relationships with these partners and the print vendors and enhancing them and making them better.'
Benefits
According to Loftware, the union between the two companies has brought several benefits for its clients on both sides of the fence. It combines over 60 years of expertise in solving labeling challenges, increases investment in cloud-based technologies as customer demand increases, enhances customer experience, offers a larger workforce, expands choice, and finally, extends its global reach and presence. 
'This is a little bit of a "more and more and more" situation in terms of the approach for customers,' confirms O'Connor. 'More products and more choice of products. In the past, our customers might have had to decide which way to go. Now, under one roof, so to speak, there is more choice. More opportunity to go to the cloud, more opportunity to work with people, both at work in this company and the extension through the large channel partners to have the global presence, more product, more technology and innovation, more people customer-facing that can take care of services and support issues.
'As a Loftware or NiceLabel customer, you can rest assured that all products will continue to be supported under the new corporate umbrella, and your contacts will remain the same. The company has also reassured all customers about continuing with its current pricing strategy. 'We don't view any significant changes to the offering. Both companies have spent a significant amount of time looking at the best way to price and license our software and be very competitive about that. All of the pricing arrangements and licensing arrangements will be largely the same.'
Loftware is currently looking into possible synergies. 'We don't want to be doing things twice. The two companies have been in the same industry and there has been some overlap, the development teams have in many cases developed duplicative technology, and that doesn't make sense. So, we'll look to see where there are synergies over time,' says O'Connor. 'And in doing so, that would allow the rest of the development team to focus on more innovation and more products. So, while the message here is loud and clear, many times that the products will continue on the existing roadmaps, please understand that over time we'd like to look for synergies that would benefit you, would benefit us, and allow us to deliver more product and more innovation in the cloud.'