Waterless offset boosts green production
Shenma Packing, owned by Changyu Group, is focused on all areas of wine bottle packaging – including the labels. Shenma actually has three subsidiaries, respectively producing oak barrels, paper products and a printing subsidiary.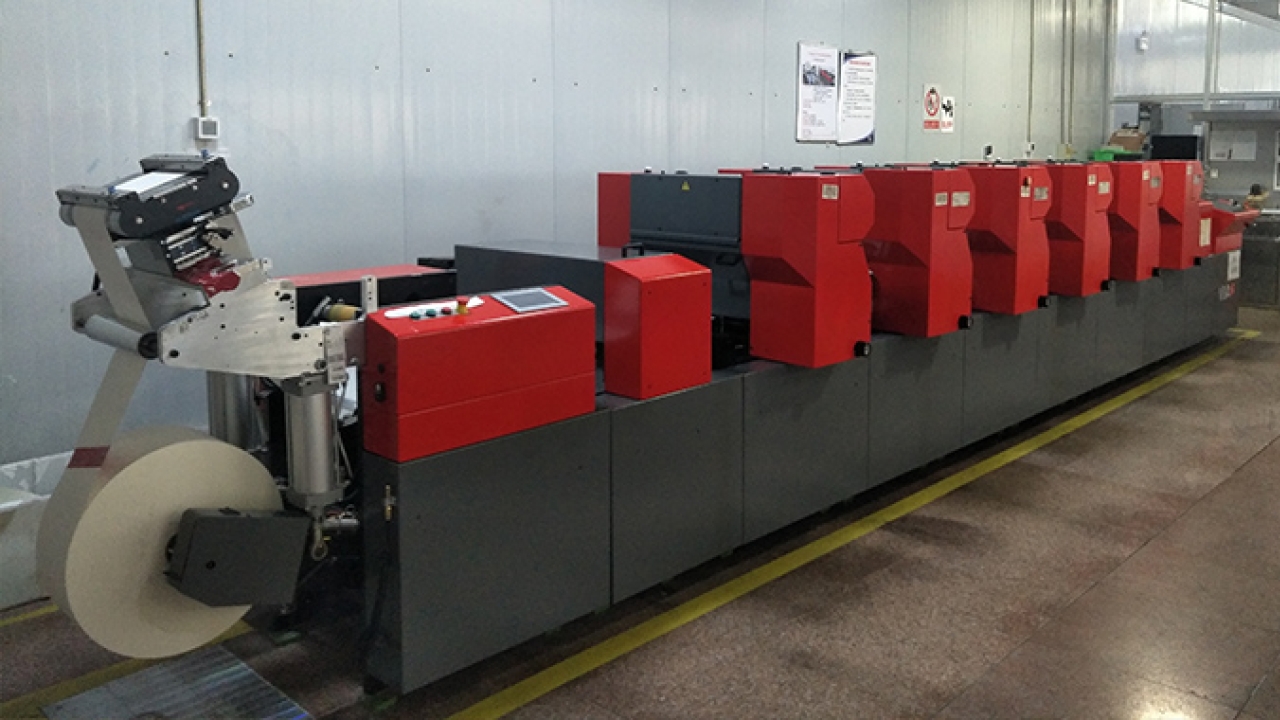 The oak barrel subsidiary produces different sizes and specifications of oak barrels and wooden wine boxes; the paper products subsidiary mainly produces paper-based wine box cartons; and the printing subsidiary produces labels for a variety of products including wine boxes, handbags and gift boxes.
Shenma Packing's label business is carried out by its printing subsidiary, which was started in 2011. Its key business is mainly all kinds of wine labels for the Changyu Group companies, with only a few labeling orders going to other social enterprise companies.
Investing in waterless offset
Currently, printing machinery in Shenma includes offset, flexo, screen printing and inkjet printing technologies, with offset accounting for the most of the company's business.
The central piece of production equipment at Shenma is a Codimag waterless offset press installed in October 2017. 'Since then, we have accumulated plenty of practical experience and quality and productivity have completely exceeded our expectations,' says Lv Guoqing, Shenma's general manager.
Why choose the Codimag waterless offset press? 'Our existing presses were not able to meet our development needs at that time, so we made many market surveys and finally selected the Codimag waterless offset press mainly because it's highly automated and the color could be simply adjusted,' says Lv Guoqing. 'With less need for human intervention, quality, consistency and stability are much easier to achieve.'
A major advantage is fast job changeover. Shenma mainly produces short runs of wine labels, and the increasing number of small orders means job changeover becomes more and more frequent. On its existing machinery, this meant an unacceptable increase in waste and production time lost. 'The Codimag waterless offset press has very simple and easy job changeover, with no need for water and ink adjustment. This has significantly cut both downtime and raw material waste caused by job changeovers, thus improving the efficiency of the whole production line.'
Perhaps surprisingly, waterless offset printing is not so popular in the Chinese label printing market, so Shenma also needed to consider whether its printing performance would be accepted by customers or not. 'At the beginning of the installation, clients knew little about this technology. There was also color difference in our initial production. After making adjustments and technical training by Codimag engineers, we solved this is a very short time. As our operators' familiarity and experience accumulated, the production quality of this waterless offset press has been constantly improving and now it's been accepted by a great many customers.'
Using Japanese Toray waterless offset plates, this machine is also equipped with multiple finishing units including hot/cold stamping, embossing and die-cutting. Today 60 percent of the converter's label business is produced by this one machine, which has become the main production force at Shenma.
The whole Chinese label printing industry is facing the pressures of increasingly complying with the government's increasingly severe environment protection policies. In the long term, sustainable printing methods will undoubtedly become a mainstream trend in label printing. 
It is an important part of Shenma's green development plan to invest in waterless offset technology. The biggest feature of waterless offset printing is that there is no need for fountain solution, which significantly reduces the discharge of VOCs. 
Compared with water-based offset, waterless offset reduces VOC emissions by 60 to 80 percent, making it an environmentally friendly printing method. Other aspects of Shenma's sustainable production strategy includes investing in nationally certified environment-friendly materials and inks.
Lv told L&L that even though there was a slight decline in Shenma's business in 2019, its profit margins actually increased, which is thanks to the company principle of 'keep improving productivity, and stick to green growth'.
Stay up to date
Subscribe to the free Label News newsletter and receive the latest content every week. We'll never share your email address.