Hybrid Software and IcsColor collaborate
New integration aims to simplify color-accurate digital proofing from within Hybrid Cloudflow platform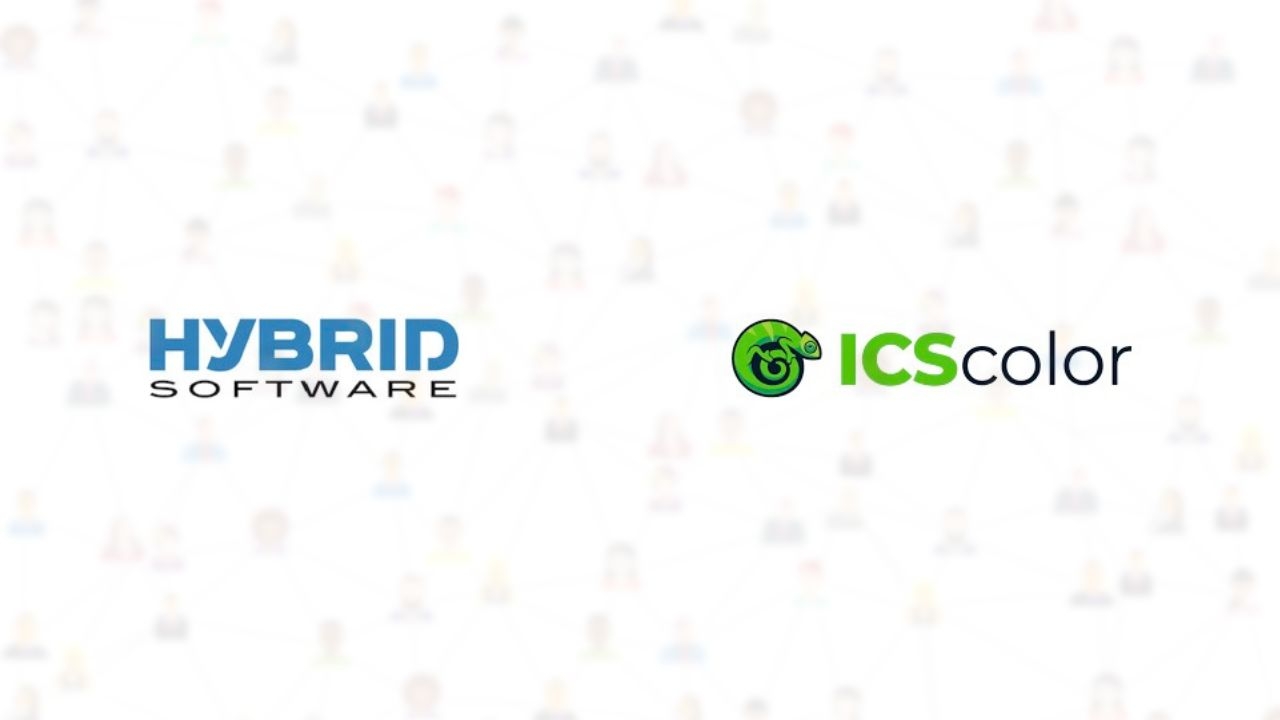 Hybrid Software and IcsColor announced a seamless integration between Hybrid Cloudflow and IcsColor Remote Director. This collaboration offers a simple and accurate method for viewing and approving color-accurate digital proofs. While Cloudflow users have always been able to access Remote Director, they can now launch the Remote Director color viewing window directly within Cloudflow.
Hybrid Cloudflow is a modular production workflow suite for file processing, asset management, and workflow automation. This web-based application platform is specially tailored for packaging graphics, offering support for PDF, color separation, trapping, screening, proofing, and more.
Remote Director's patented software ensures everyone views the same color on calibrated monitors, and 'heals' the break caused by hard copy proofs in the otherwise completely digital workflow. All color conditions, version control, auto compilation of comments and approvals, and a full audit trail ensure a project is completed correctly and accurately—reducing errors and cost while increasing quality and being environmentally friendly.
While Cloudflow with Proofscope has always allowed content proofing views and annotations, Remote Director now adds the direct ability to view color-accurate proofs on a remote monitor. Using tools from Hybrid Software Group's ColorLogic and IC3D's three-dimensional views, Cloudflow now offers a complete, color-accurate digital proofing environment.
To view accurate color, a user clicks a button within Cloudflow that opens Remote Director. Anyone invited to review or approve a proof will receive an email message with a link. Remote Director checks the calibration of monitors and confirms ISO certification. If a monitor is not calibrated, Remote Director's calibration module will guide the user to calibrate and profile the monitor correctly. This, combined with all the essential color information for proofing built into the design, ensures accurate proofs are displayed on the screen. Equally importantly, all critical proofing information, such as annotations or suggestions, will be easily accessible in one location.
'These days, the entire print workflow is digital until a provider creates an inkjet proof, places it in an envelope or box, and mails it to somebody. You can stay fully digital,' explains Vicki Blake, IcsColor's vice president of business development. 'The direct link to Remote Director from within Cloudflow saves a lot of time and ensures the client sees accurate color. We are really looking forward to this. I think the partnership with Hybrid Software is going to be very beneficial for both of us and our clients.'
'Our work together really started during the pandemic, when it was more urgent to easily provide realistic, contract quality soft proofs virtually. It is terrific to show the openness between two organizations and our technologies. The implementation was quite straightforward. It's another example demonstrating that open systems can play 'nicely' with each other,' comments Mike Agness, Hybrid Software's executive vice president for Americas. 'For anyone who wants to conduct accurate color proofing, it is seamless from within Cloudflow.'
Stay up to date
Subscribe to the free Label News newsletter and receive the latest content every week. We'll never share your email address.