Esko, a hardware and software specialist for the label, packaging and wide format print industries, has released a new whitepaper, Cloud Freedom, outlining the benefits of packaging industry transitioning to the cloud environment.
This latest tool follows the launch of the company's Digital Maturity Model program in 2020, designed to help management teams meet the need to address business digitization, automation, and connection strategically.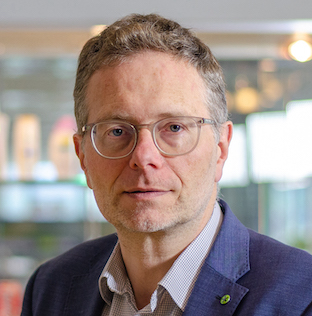 'Across the print and packaging industries, organizations are managing an ever-growing list of competing demands on their operations,' commented Jan De Roeck, marketing director for industry relations and strategy at Esko. 'Whether related to cost, efficiency, quality, flexibility or consistency, the challenges faced by today's prepress and print converters are significant. When these are combined with a lack of available skilled labor and decreasing run lengths, the need for management teams to boost the digitization, automation, and connectivity of their business becomes clear. Not only does the cloud address these demands, but it also delivers new freedoms to firms, both in terms of their operations and processes and also in eradicating IT challenges that might stifle their passion for prepress.
'Recent disruptions have underlined the fact that utilizing cloud-based technology is not merely a future aspiration for businesses, but an urgent requirement to drive operational agility and resilience. While the opportunities to drive efficiency, deliver at scale, and differentiate have moved businesses across the industry to embrace digitization, the adoption of cloud-based solutions has been an ongoing theme for some time. Now more than ever, we need to use the cloud as a catalyst to help businesses become more resilient and customer-focused, as well as enable them to differentiate, build and protect.'
According to Esko, cloud-based software has the potential to deliver new freedom for businesses. With information no longer stored in one single location that can be susceptible to loss or corruption, it is accessible by all, regardless of location, and ideal for single-site operations now utilizing employee homeworking or for multi-site organizations. Freedom of data access also brings new flexibility, freeing up people to collaborate and speed up established processes. Removing the need for physical hard drives and on-site servers lowers operational and IT management costs. Simultaneously, cloud technology also offers scalable infrastructure and improved platform availability, ensuring optimal software performance for users.
'The benefits of cloud computing to the packaging industry are endless,' added De Roeck. 'Today is about further helping our customers on their digital transformation journey, enabling them to improve IT management and boost operational flexibility and efficiency. But tomorrow is about data analytics – uncovering insights about their business that enables them to become rapid innovators and truly differentiated to drive business performance.
'At Esko, we often talk about automation creating islands of success in a sea of waste, if not addressed on an organization-wide basis. For multi-site packaging suppliers, this is exactly the risk. Moving to cloud-based software and data management to support the digital transformation process overcomes this challenge and is the key to securing competitive advantage in what is today a highly competitive evolving market.'
To download your free copy of the Esko whitepaper, Cloud Freedom - delivering operational efficiency, data security, and flexibility for print and packaging suppliers, please visit the Esko website.