Read later
Esko supports future packaging workforce
Esko has underlined its commitment to supporting future packaging industry workers by renewing its collaboration with Ecole Supérieure Européenne de Packaging (ESEPAC) in France.
For many years, students at ESEPAC have used Esko technologies as part of their training, with everything from ArtiosCAD packaging design tools and 3D Store Visualizer being donated to the school by the global developer of integrated software and hardware for the packaging sector.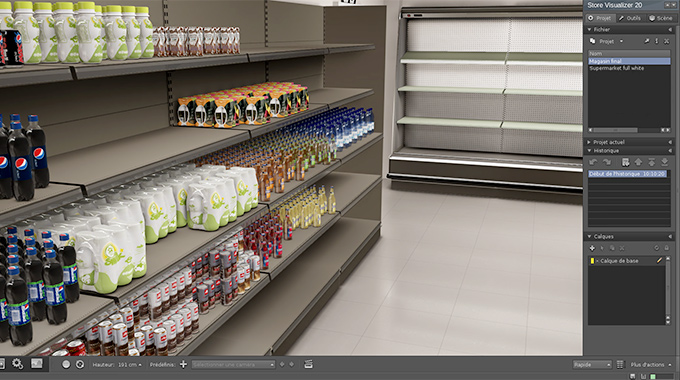 Now, students at the St Germain Laprade-based school are set to benefit from a newly installed 3D Virtual Reality room, again using state-of-the-art technology supplied by Esko.
Françoise Coudert, Esko's solutions architect, said: 'Providing the latest software and the associated user licenses will ensure that the packaging students benefit from the latest, state-of-the-art solutions from Esko, giving them first-hand experience of the technology they will be using in the real world after completing their studies.
 'I am proud to be associated with the school and work directly with the students to deliver training on the packaging workflow. As the future of the industry will inevitably involve further digitization, automation, and connectivity, Esko believes the workforce of tomorrow must be as skilled and knowledgeable as possible before they embark on their career.
'We constantly invest in developing new digital technology to simplify and streamline the packaging design and production process, and as a company, we feel it is just as important to invest in those who represent the future of our industry. We have supported training institutions across the world in this way for a number of years now, and we are delighted to again continue that support with this latest collaboration with ESEPAC.'
ESEPAC will celebrate its 30th anniversary next month, and the new 3D Virtual Reality Room will be showcased to guests from across the industry at the special event.
'The packaging world is constantly evolving, and in recent years there has been an incredible acceleration in distribution channels, in digital technology applied to packaging, and in advanced digital design tools,' said Serge German, director of ESEPAC. 'Esko has become a partner to support us in these developments and to help deliver the necessary skills on digital tools and opportunities to our students.
'We are proud and happy that Esko, as a leading company in these technologies, is interested in ESEPAC and that it is making available its knowledge and resources to students who will soon join companies that use or produce packaging. We hope that this partnership will strengthen and grow in the future, offering our students the best opportunities for their future professions.'