Read later
UFlex commissions BOPET films plant in Nigeria
UFlex has commissioned its BOPET film manufacturing plant in the Ogun State of Nigeria with a production capacity of 45,000 tons per annum. Spread over 37 acres, the plant houses 10.6m BOPET film line in Africa and also has two metallizers with a total production of 15000 tons per annum.
The plant created over 200 direct jobs and will meet the packaging film demand coming from the fast-growing economy of Nigeria, ECOWAS (Western Africa) and USA.   
In Q2 2021, UFlex also added a fleet of new products to its portfolio.  
Its Flexible Packaging business has launched a high barrier mono-material recyclable bag for Danish brand KIMS for its snacks packaging segment for the European market. The high-barrier packaging is made of mono-material under polypropylene extreme and bears recyclable 'logo 5' mark enabling easy recycling in the existing polypropylene recycling streams.   
UFlex has developed a new MOPE/PE recyclable structure with registered matte coating and special PE mono-polymer based laminate film for EBRO rice brand Peacock. The newly developed structure possesses similar mechanical properties allowing easy recyclability of PE in conventional extruder and can be run on existing packaging line with minor adjustments. This development has cleared all tests related to handling, post filling of the pack content, and has successfully fulfilled required barrier properties throughout the defined shelf life of the packed rice.   
The company has also developed a three-side sealed pouch packaging structure to pack Asal Coin Parota through use of a special high barrier PET film that increases the barrier properties by 50 percent under ambient conditions.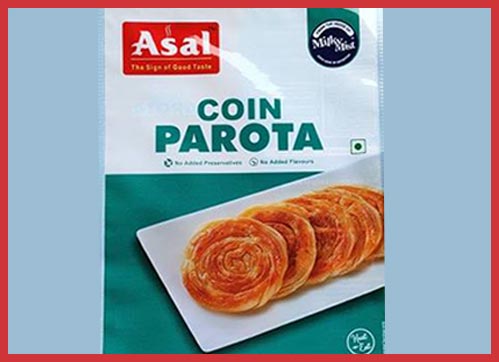 The manufacturer has developed two packaging sizes of 3kg and 12kg to pack pet food for the brand Fidele. Its packaging structure comprises specialized matte finished PET polyester and its pocket slider allows reclose-ability. The 3kg variant comes with side gusset handle and 12kg variant comes with bottom pinch pasting.  
A transparent high-barrier laminate was developed to pack 26gms of Gold Standard Dairy Whitener for Namaste India Foods. The packaging comes with a see-through window and barriers required for packaged dairy Whitener.  
The Cylinders business has started in-house manufacturing of Flexo KodakNX printing plates. Flexo KodakNX printing plates offer laser square spot exposure technology. Its plates offer flat top dots with no oxidation of polymer. These plates complement a variety of inks including water-based inks and solvent-free inks; and allow printing on all types of substrates.   
Flex Films USA launched its patented BOPET high barrier film F-UHB-M, designed to replace aluminum foil in flexible packaging applications. F-UHB-M addresses challenges of relying on aluminum foil for packaging despite several of its limitations including material availability, high material cost, weak integrity, propensity for in-use pinhole formation and difficulty in recycling.   
With its new formulated BOPET structure, F-UHB-M comes with gas and water barrier 'while achieving one of the lowest oxygen and moisture barrier values' (0.1cc/ m2-day and 0.1gm/m2-day respectively) and metal adhesion of 1200gm/25mm. The company stated that the new film helps move from a 'difficult to recycle 4-ply laminate structure with aluminum foil' to a 'much simpler, easily recyclable 3-ply laminate structure comprising of F-UHB-M film'.  
Flexbond WB White Adhesive is a water-based white adhesive designed for flexible film and paper laminates used in food and non-food packaging applications. Flexbond WB provides opacity and bond strength in paper to film as well as film to film laminates. This product is recommended for production of laminates with high proportion of white print area as compared to other colors.  
Flexgreen series UV Flexo Adhesives has been formulated for high-end label and tag printing applications. HRK09990 has rheology characteristics of smooth flow and non-stickiness. This has been specially formulated for use with UV LED curing lamps of wavelength 385-395nm.  
The company has developed Flexcure White Ink for flexo white ink shrink sleeve applications. The UV cure ink provides consistent cure at the high speed, imparts good adhesion and post shrink performance on shrink substrates. It offers high-quality printability and transfer with finer aniloxes.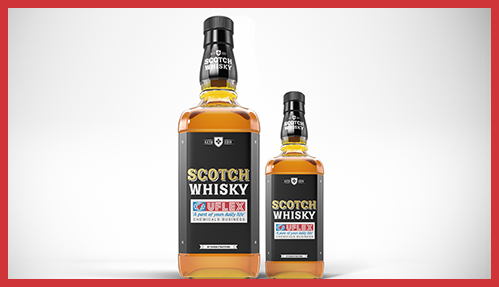 The Engineering business of UFlex has developed a trim rewinder model 'Trim line 1000' which is an extended portfolio its range of slitters. Its speed of 1000mpm has been appreciated by customers and has already bagged two orders. It can be added to conventional slitters as well.   
UFlex has also developed a new series of pouch making machines that integrate holographic strip within the pre-printed film with 100 percent 'i mark to i mark' registration accuracy. The machine's D-motion sealing technology provides enhanced dwell time for sealing.