Control Group adds Nilpeter FA-6*
US printer Control Group, of Norwood, New Jersey, has installed a 22in FA-6*, its third Nilpeter press in its production line-up.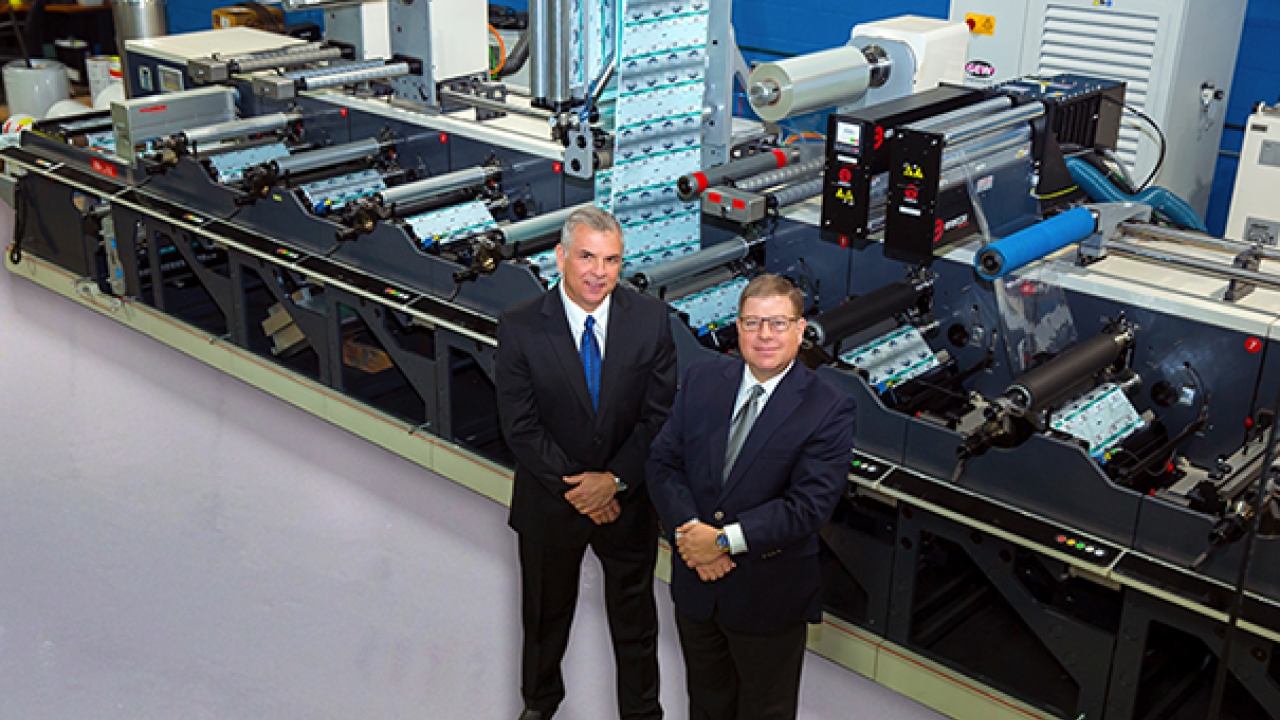 Founded in 1971, Control Group is a customer-focused company that delivers specialized printed packaging products to the pharmaceutical, healthcare, nutraceutical, cosmetics and personal care markets.
Its third Nilpeter press, and the second press from Nilpeter's FA line, has been specified to achieve an even higher quality of label and flexible packaging production, with print options tailored to customer specifications.
'We have been working with Nilpeter for years now, and its commitment and attention to detail are unparalleled,' stated Control Group chief operating officer Jim Imburgia. 'Our first purchase was the 16in FG servo press. Being the first press built in that product line, we expected to have some issues, but true to the Nilpeter name it was installed, and we were producing within a week. Since the installation in 2008 we have recorded zero downtime.
'Since that experience was very positive, we decided to add a 22in FA-6 in 2012. Having 13 colors, rotary screen, movable towers and die-cutting, this press really raised the bar and made us stand out from the competition. At the recent Labelexpo Americas 2016, we purchased our third Nilpeter press, the 22in FA-6* on display, and had it configured precisely as the press on show.' 
Paul Teachout, vice president of sales and marketing at Nilpeter USA, commented: 'Control Group has become more than a partner. The innovation it offers to the printing industry sets the bar for the future of dynamic packaging solutions. It has been a mutually rewarding experience as it allows us to push the bar with new press innovations. These innovations have led to award winning products in many association and industry awards competitions.
'The addition of the FA-6* will allow Control Group to take it production and product offerings to another level.'
Imburgia continued: 'We thought the FA-6 was ahead of its time but the FA-6* has raised the bar again. Its Clean-Hand Technology is perfect for our evolving workforce and product innovation. Having a relationship with a vendor is important. With Nilpeter we have a partnership that will help move us forward for years to come.'
Stay up to date
Subscribe to the free Label News newsletter and receive the latest content every week. We'll never share your email address.