Utah PaperBox invests in new Speedmaster XL 106 from Heidelberg
New press marks new chapter as company welcomes fifth generation of ownership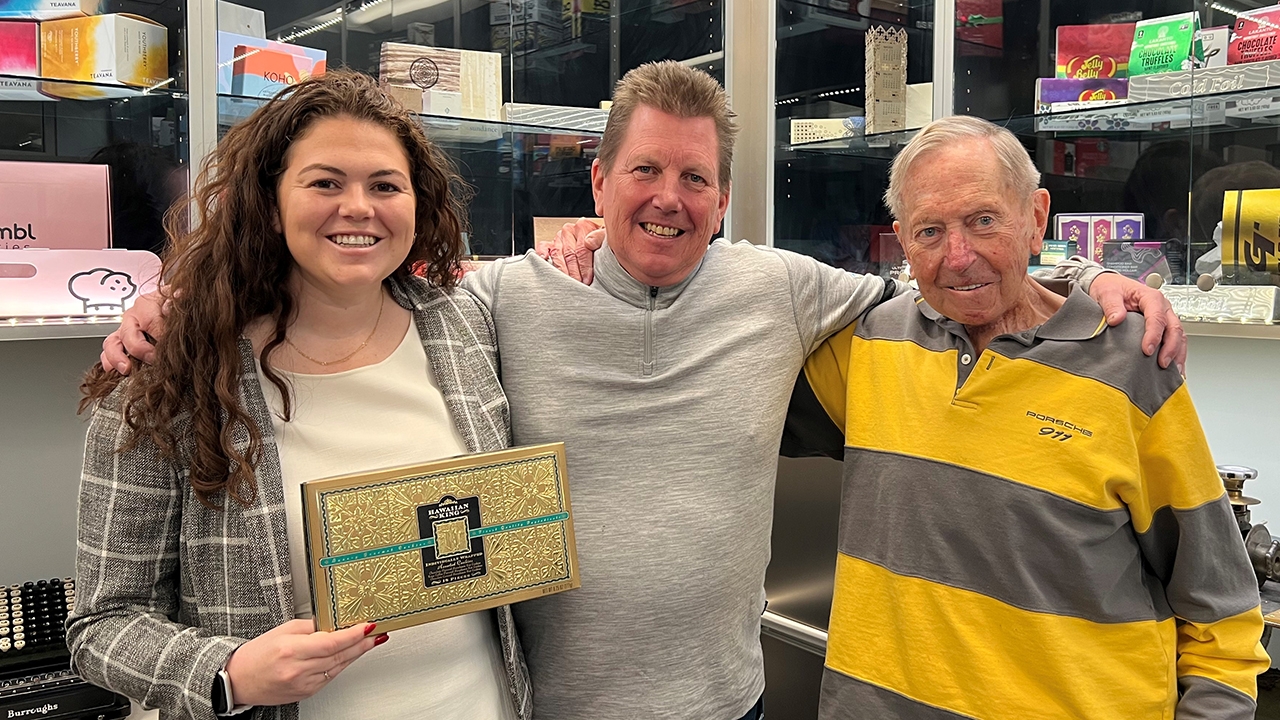 Utah PaperBox (UPB), a family-owned packaging company in Salt Lake City, has installed a new Speedmaster XL 106 from Heidelberg, marking a new chapter as the company welcomes its fifth generation of ownership.
UPB's new XL 106, which was installed in June 2022, replaced a 20-year-old press of competitive technology and more than doubles the production speed of folding cartons for the food, confectionery, health and beauty, cosmetic, and automotive industries.
'Our clients are acutely focused on quality and color consistency,' said Steve Keyser, CEO of UPB. 'When we decided to purchase a new press, we knew we needed Heidelberg's Inpress Control, which we consider the best color control technology available.'
Prinect Inpress Control 3 is an in-line spectrophotometer that measures and controls color and registers on the fly at any speed, delivering the first measurable result in less than 60 sheets.
'Inpress Control is really exceeding our expectations,' added Mike Salazar, vice president of Operations for UPB. 'By automating the color control process, sheets get up to color much faster at the beginning of each job than with UPB's previous press.'
The fast start-up drastically cuts the number of waste sheets, which helps not only with lowering material costs but also with UPB's numerous sustainability initiatives.
The company's plant is equipped with 1,000 solar panels on the roof and is LEED Gold Certified, which means it has met rigorous sustainability requirements to ensure efficient use of resources such as energy and water. Additionally, UPB will be the first company in Utah to have an electric-powered semitruck deliver products to its customers.
Keyser made the decision to also purchase the carbon neutral XL 106 model, which means CO2 emissions that are generated during press production are compensated for by purchasing climate protection certificates (Gold Standard).
The press includes innovative features like autonomous Push-to-Stop technology, AutoPlate Pro, and a completely new operating philosophy, the Heidelberg User Experience, which together with the patented Intellistart 3 and other assistance systems, ensure short makeready times and the best possible support for press operators.
The XL 106 runs using Saphira Consumables and Prinect Production Manager, which generates performance reports with important statistics like average run speed, run length, makeready time, and waste sheets.
'We use these numbers to help our team improve,' said Keyser. 'This is the first time for them running a Heidelberg machine, so having this information at start-up is essential.'
UPB can also access these production stats through Heidelberg Assistant, an interactive communication platform available via computer, tablet, or smart phone, which is convenient when Keyser and the management team need to access this information easily on the go when travelling to customer sites.
The next generation at UPB started in late 2022 when the company brought Madison Keyser on board, who recently received her master's degree in Project Management from Boston University and completed three months of apprenticeships at print shops in Germany.
Madison's onboarding sadly coincides with the passing of her grandfather, Paul Keyser, the former chairman of the board and third generation owner of UPB, who ran the company for 57 years and helped transform the business into one of the largest packaging plants in Utah.
'I'm excited to continue my grandfather's legacy with UPB. He was always passionate about making UPB the best it could be. I know he was excited about staying on the cutting edge with technology like the new XL 106,' added Madison Keyser.
Stay up to date
Subscribe to the free Label News newsletter and receive the latest content every week. We'll never share your email address.