DuPont launches Cyrel Lightning LFH plate
The new plate delivers quick access times, consistent printing results, and reduced environmental footprint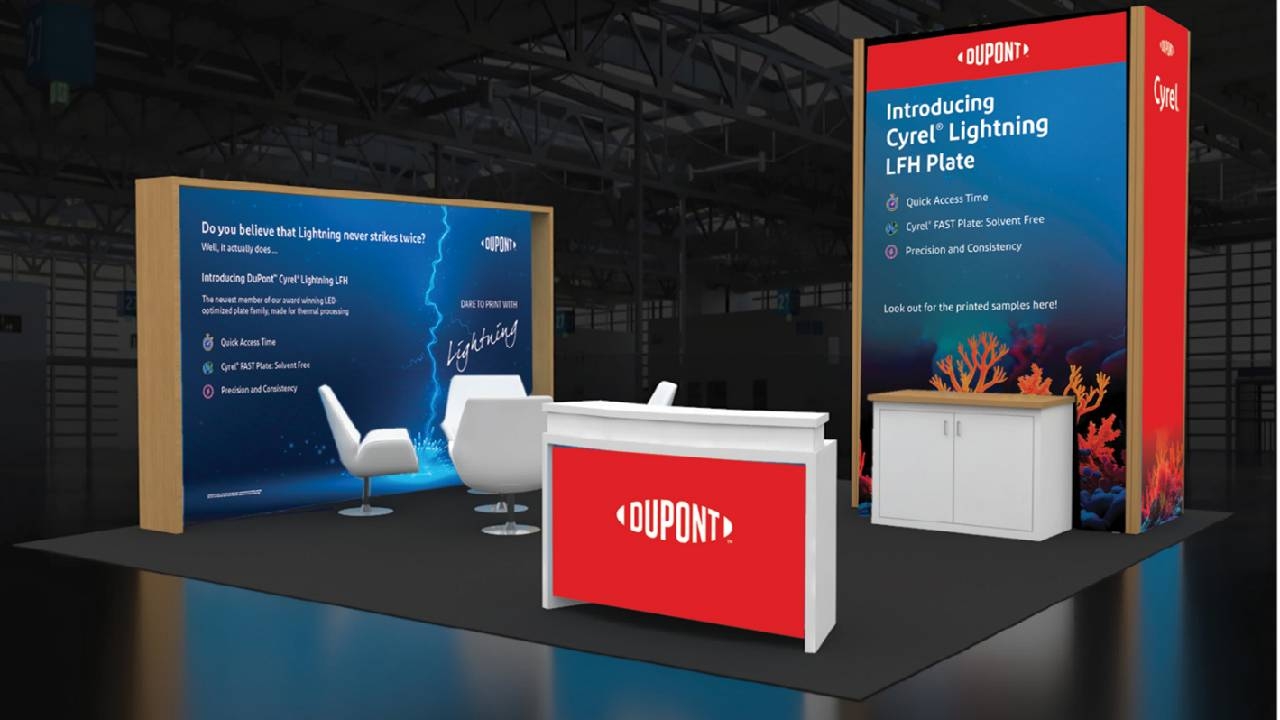 DuPont Cyrel Solutions has launched a new Cyrel Lightning LFH plate. The new Cyrel Lightning LFH plate is said to deliver quick access times, consistent printing results, and a reduced environmental footprint.
The Cyrel Lightning LFH plate was built on the technology of the Cyrel Lightning plates, which received the FTA Technical Innovation Award in 2022.
Tucker Norton, global business leader, DuPont Cyrel Solutions, said: 'This new plate is optimized for the latest UV-LED exposure technology, such as the Esko XPS Crystal, and was designed for the sustainable thermal Cyrel Fast process. Combining the unique stability of LED exposure with the quick, easy and solvent-free platemaking of Cyrel Fast helps our customers produce high-end printing plates quickly and efficiently.'
The new plate allows for the use of the latest screening technologies for enhanced print quality, making it ideal for tradeshops and converters seeking to produce high-quality plates.
'We are confident that converters that are thinking about running platemaking operations in-house as well as other flexographic plate providers will appreciate the ease of use and the high quality printforms that this workflow provides. Combining UV-LED exposure and thermal Cyrel Fast processing offers repeatable and sustainable platemaking combined with a small operational footprint', added Norton.
The new Cyrel Lightning LFH is available in thicknesses of 1.14mm and 1.7mm (0.045in and 0.067in).
Stay up to date
Subscribe to the free Label News newsletter and receive the latest content every week. We'll never share your email address.