Print Systems introduces automatic plate feeder
Polish flexo and letterpress washing systems specialist Print Systems has launched Quicker AF18, a plate feeder synchronized with all Quicker C cleaners to automate the feeding and washing of flexo plates.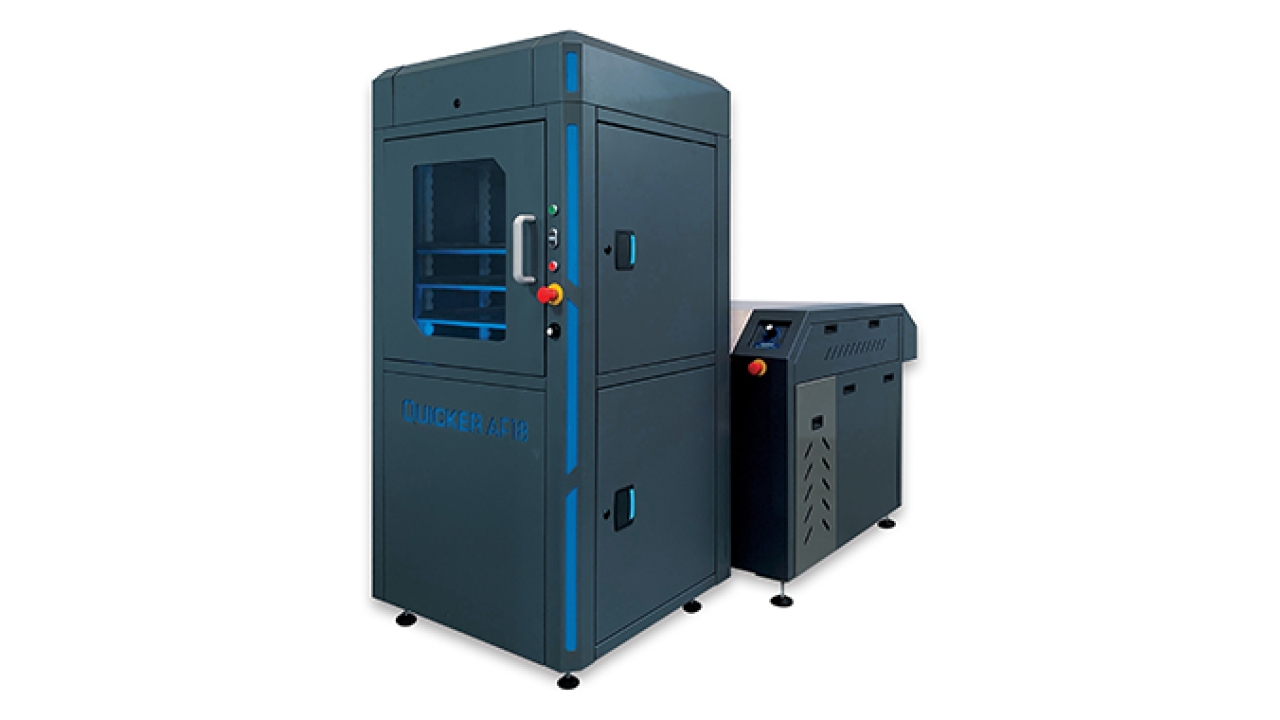 The new machine allows loading up to 18 plates, each in a separate drawer. When connected to a cleaner, the two devices are synchronized automatically. The feeder automatically detects which drawer contains plates, lowers it to the required level of the feeding table, and transports the plate into the cleaner. The process repeats until all 18 feeder drawers are emptied. The operator's involvement is limited to loading the plates and starting the process with a press of a button.
'From the beginning, we have been aiming at a single goal - to create modern, useful, and cost-effective peripheral devices to improve work in any flexographic printing house,' said Dariusz Szymendera, president of Print Systems. 'Our ambitions are in line with the latest trends in process automation, which in this case allows us to eliminate unproductive activities and use human potential where it is needed. 
'The Quicker AF18 automatic plate feeder is the first of its kind in the world. According to a survey of our customers, the average flexographic printing house with four printing presses has 320 plates to wash each day. It is easy to calculate that the annual time spent by the operator waiting by the machine and inserting subsequent plates into the cleaner totals about 600 hours, or four months of work for one employee. Using the Quicker AF18 automatic feeder, we reduce the plate feeding time by 90 percent. The reduction in labor costs through automation of this process is therefore significant on an annual basis.'
Stay up to date
Subscribe to the free Label News newsletter and receive the latest content every week. We'll never share your email address.