Flexo Wash star breaking stubborn barriers
Second-generation industry expert builds her own legacy in male-dominated Latin America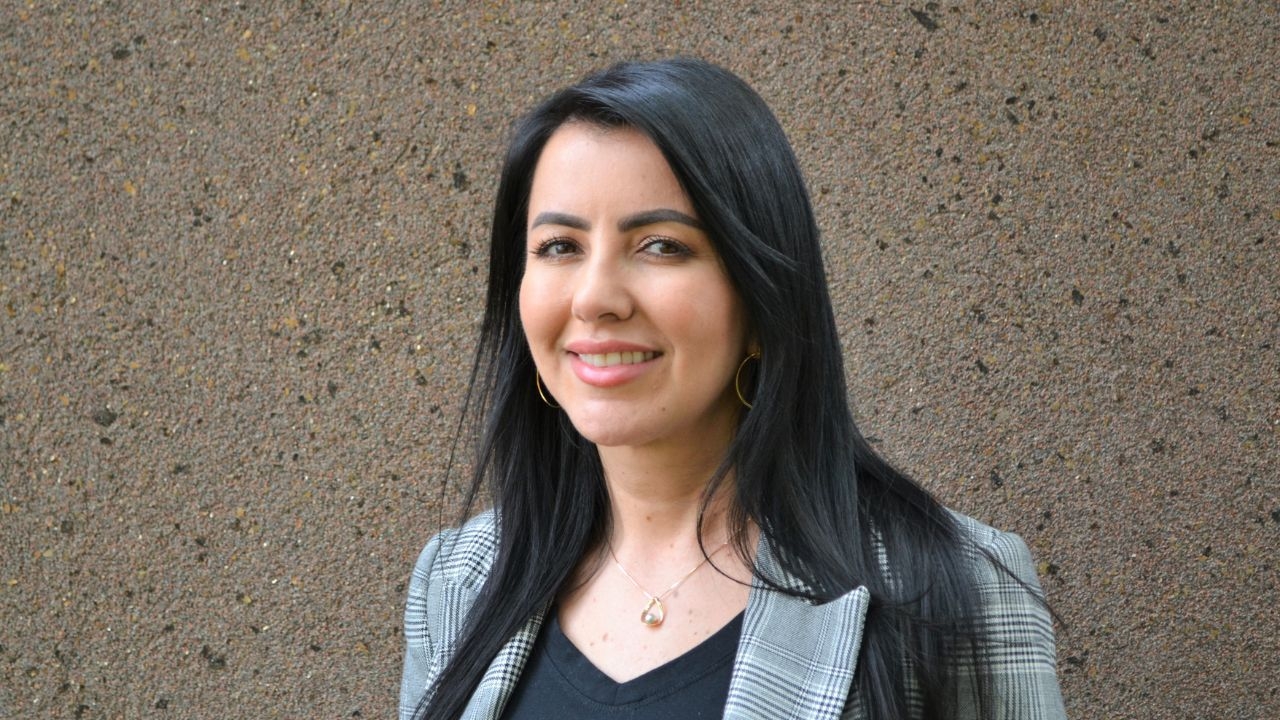 Defying expectations and breaking through barriers, Paula Andrea Lopez has carved out a place for herself in the male-dominated printing industry. As the country manager for Flexo Wash in Mexico and the founder of her own company, Huella Digital, Lopez's journey is a testament to the power of resilience and determination.
Labels & Labeling caught up with this unstoppable force in the printing world ahead of Labelexpo Mexico 2023 where Lopez will attend with Flexo Wash. In this interview, she sheds light on her inspiring story that continues to pave the way for other women in the region.
Carving her own path
With experience spanning Mexico and Colombia, Lopez founded her own company, distinguishing it from her father's offset and digital printing business. Aiming to prove her capabilities and avoid being labeled a 'daddy's girl,' Lopez relentlessly pursued her own path to success.
Having held various positions at her father's paper distribution company in Colombia, Lopez accrued valuable knowledge and experience. Reflecting on those times, she shared, 'All this information and experience I gathered for years gave me the vision and strength to start my own company in the industry without becoming a competitor to his company.'
Starting her own company was exactly what she did.
Creating Huella Digital
In 2002, while still in college, Lopez founded Huella Digital. However, it was not until 2007 that she truly immersed herself in the business. Huella Digital, translating to 'fingerprint' in English, represents the unique identification of each individual and their products. The company supplies label printers with materials and accessories for printing labels and shrink sleeves.
As a woman in the industry, Lopez encountered challenges, particularly in Latin America. Some doubted her ability to create a company separate from her father's.
'At the beginning, it was hard for some people to understand that it was a company apart from my father's, and they did not see me as an entrepreneur, but as his daughter only. I had to demonstrate my own value and knowledge,' she recalled.
Forming relationships with customers was initially difficult. 'For everybody 17 years ago, a woman did not belong in this industry, and it was hard to rely on me and my capabilities. It was a hard path, but we overcame it, and now I have a great relationship with all my customers and suppliers,' Lopez explained.
Acknowledging limitations and striving for success
She acknowledged the various limitations she overcame: 'I had different types of limitations. At the beginning, my lack of knowledge of the flexographic industry required me to learn this industry better than (anyone) because I was a young woman entering a man's world with no experience. It took a lot of time to be taken seriously.'
Lopez attributed her success to her work ethic and dedication to building lasting relationships with customers and suppliers.
'From the beginning, I saw myself as the game changer, as someone that wanted to build a company that could be trusted, that runs the extra mile for its customers and engages with their businesses and their people,' Lopez said.
She continues to oversee Huella Digital's operations from a distance, with managers running the business in Colombia, Mexico and the United States. Living in Mexico, she is more involved with the Mexican facility. Her role at Flexo Wash is separate from her involvement in Huella Digital.
Embracing the future of the printing industry
Lopez is optimistic about the industry's future, as the shift towards digital printing and emerging technologies presents exciting opportunities. However, she notes that staying ahead requires adaptability: 'It's something that changes every day, and you have to keep up with that change.'
Labelexpo Mexico will display many of these changes. Lopez believes the event offers Latin American companies a unique opportunity to participate in a major trade show without barriers like visa expenses and travel costs.
'I do believe we really need a place where we can gather all these people and network there, and people don't have to stick in their little countries where they don't have too many options,' Lopez said.
Her enthusiasm and support for Labelexpo Mexico indicate a bright future for the Latin American printing industry and the diverse professionals, both men and women, who form its growing community. Lopez's inspiring journey serves as a reminder of the importance of determination and hard work in achieving success and as an encouragement for other women in the industry to break through barriers and make their mark regardless of location.
Stay up to date
Subscribe to the free Label News newsletter and receive the latest content every week. We'll never share your email address.