Infigo partners with Cerm on MIS integration
Web-to-print integration will be on display at Labelexpo Europe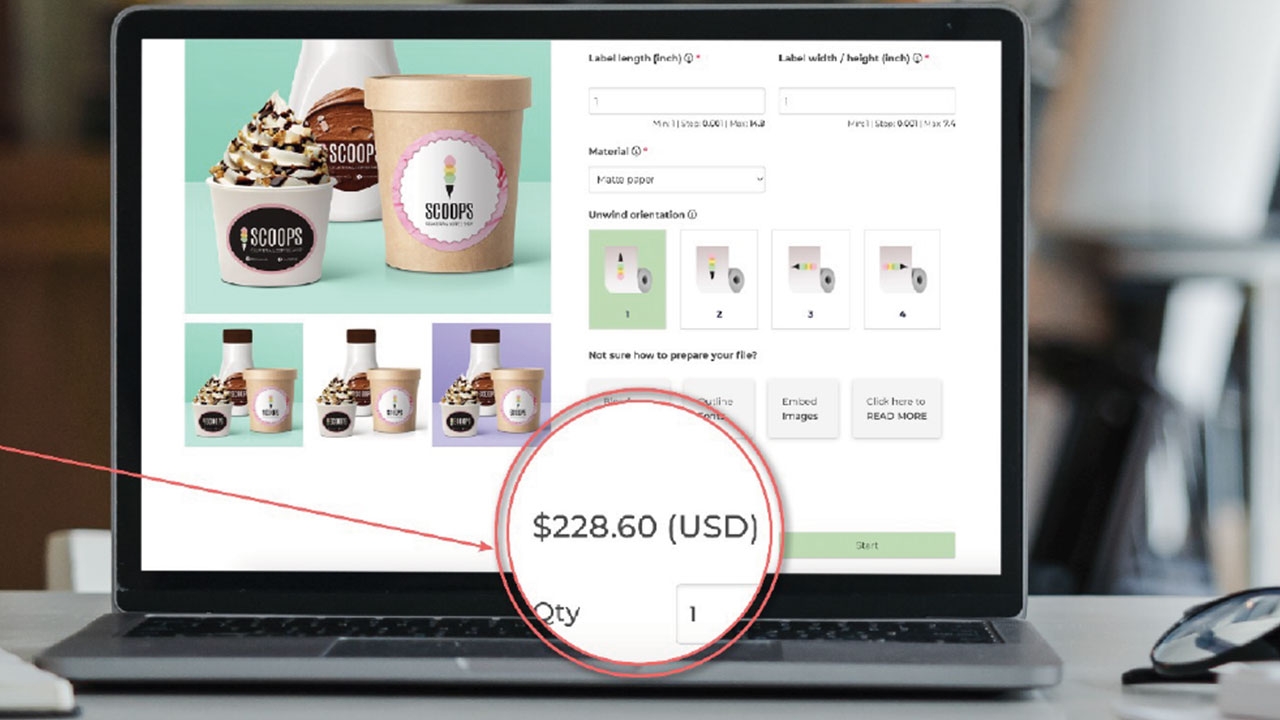 Infigo and Cerm will partner on MIS integration, aimed at helping converters capitalize on the growing print e-commerce market.
As Cerm is a specialist in the labels and packaging space, it meant that Infigo were able to create a product specifically for the labels sector, from the ground up – based on input and guidance from some of the biggest names in the industry.
Alex Bowell, Infigo technical operations director, said: 'We looked at many of the leading MIS solutions out there, but instantly knew that there was a standout partner that we wanted to work with, for many reasons, and that was Cerm.'
Infigo was then invited to Cerm annual customer event, where Bowell was able to hear precisely what label converters wanted from an e-commerce solution for their industry.
Boxwell said: 'They invited us in with open arms – transparent about the direction of the business and how they worked – there was instant synergy. We were invited into their inner circle to speak at their customer event – where we floated the idea of an end-to-end integrated solution – and obtained invaluable feedback.
'We spoke directly with their customers, which included some of the biggest names within the labels and packaging sector, and managed to find a strong group of participants for our BETA program. In short, we worked closely with the experts in the field to solutionise a labels offering that is not just fit for purpose, but best in class.'
The integration brings together Infigo's e-commerce and personalization prowess with Cerm's estimating, workflow and job management expertise to provide a complete package for label converters.
The product enables converters to spin-up a branded Infigo storefront, quickly and easily, using drag and drop CMS tools and without any previous design experience required.
They can then easily offer their customers with templated designs or file-upload products, where the customer is presented with live, real-time, and most importantly, accurate costs of the jobs they have ordered – bringing their estimates and products hidden in the depths of Cerm, to the finger-tips of the customer.
Artwork files are even pre-flighted when they are uploaded, so the user is alerted to any potential issues, also in real-time, before they commit to the job.
And because of the e-commerce capabilities, you can take payment for the order upfront, before it is confirmed.
Infigo then hands over the data to Cerm so that all estimates, products and jobs flow seamlessly into one centralized place.
Repeat customers will be able to see all estimates that were previously created against their account, whether they originated in Infigo or not, as well as historical orders.
This means customers can place new orders easily re-order with confidence.
Steffen Haaga, director of global business development for Cerm, said: 'The market is changing, and we are seeing more and more productive and efficient equipment to produce it. The market seems to be in a big movement right now and there is a bigger need, now more than ever, to transfer orders faster and convert business.'
However, Haaga believes this demand is only set to grow.
'I don't think we have seen the big demands yet. I think we are only in the early phase, but we see it more and more – people asking for consumer websites on how to order labels for the smaller volumes. I think all the manufacturers of producing, finishing and printing labels are certainly driving in that direction. They just need more capabilities, and we are the front seats, together with Infigo, to make that work.
Stay up to date
Subscribe to the free Label News newsletter and receive the latest content every week. We'll never share your email address.