The Good Snack Company opts for Parkside compostable packaging
Environmentally responsible packaging provides excellent product protection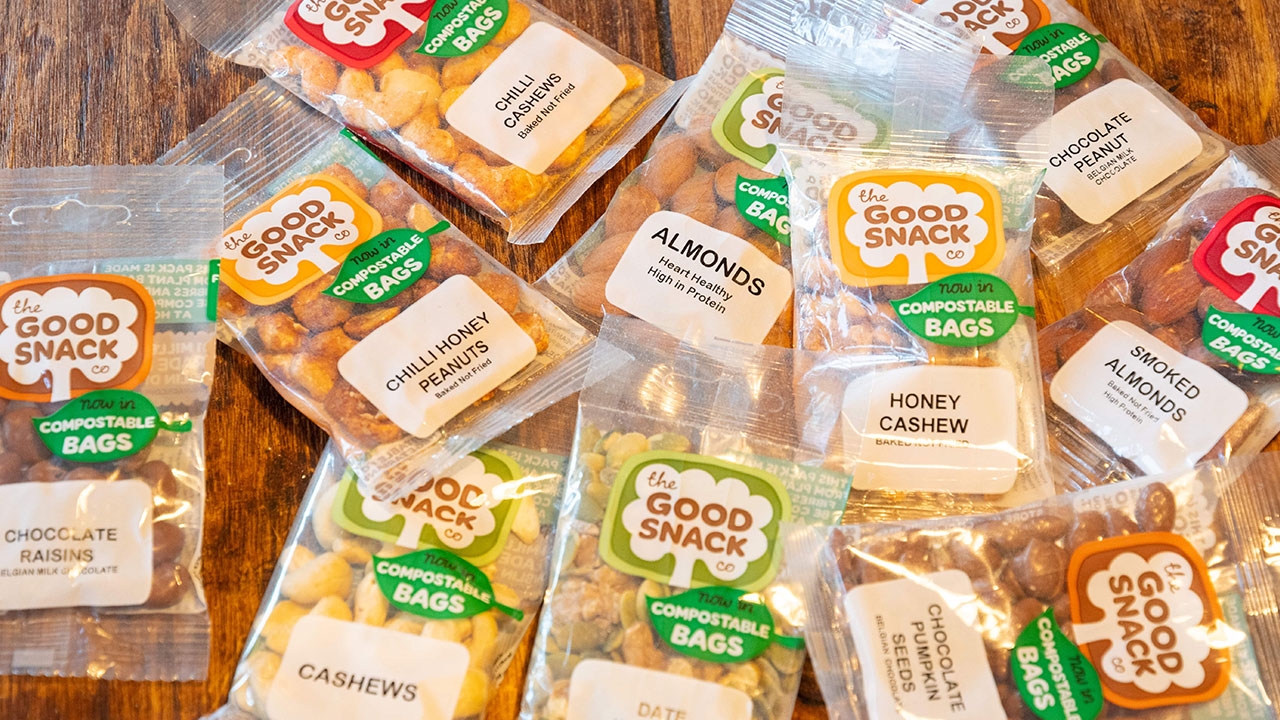 Parkside, one of the leading manufacturers of sustainable flexible packaging, has partnered with the ethical brand, The Good Snack Company to supply certified compostable packaging for its 25g 'shot' range of nuts and snacks.
Dublin-based The Good Snack Company uses simple ingredients and states that it is conscious of its carbon footprint, from cultivation to packing. The company reached out to Parkside, a specialist in sustainable packaging, to develop a pack that would provide excellent product protection and an environmentally responsible choice.
The 25g 'shot' product, packed in a vertical filled flow wrap manufactured from Parkside's Park2Nature compostable material, is fully accredited by TÜV Austria for composability. This independent verification confirms that the packaging completely breaks down in specified conditions and timeframes suitable for both industrial and home composting environments. The packaging provides excellent oxygen and moisture barriers to extend the shelf life of the product, an essential component for keeping nuts and snacks fresh and crunchy whilst also maintaining optimum flavor.
The 25g Park2Nature packs replace a delisted compostable solution from a previous supplier. The Good Snack Company plans to roll out the new compostable technology further to incorporate its larger snack packs, currently packed in non-recyclable conventional plastics.
Matt Henchie, owner of The Good Snack Company, said: 'We recognize and appreciate Parkside's expertise in sustainable, flexible packaging. We have worked closely with their customer accounts team, especially Sharon Bryce, who has expertly supported us throughout the product development process. We are very pleased with the result and look forward to developing our larger snack packs.'
Paul Lenihan, sales account manager at Parkside, added: 'We have enjoyed collaborating with The Good Snack Company on this innovation. Although a long-term project since March this year, we were confident that Parkside would develop a sustainable solution to fulfill the brief of being environmentally responsible while ensuring outstanding product protection. Small packaging items, like these nut and snacks packs, are particularly suited to our range of compostable solutions because they are too small to recycle but perfect for the home compost bin.'
Stay up to date
Subscribe to the free Label News newsletter and receive the latest content every week. We'll never share your email address.