Read later
Hyderabad-based Medpack installs E-Diff system from Vinsak
Hyderabad-based pharmaceutical packaging startup Medpack has installed Tecnocut E-Diff system for narrow web presses. The product was supplied by Vinsak, the distributor of the Spanish company Tecnocut.
E-Diff system controls die-cutting on narrow web press for label production. The system allows an electronic variable adjustment with micrometric precision (+/- 0.001mm) between the anvil roll and the magnetic cylinder.   
According to Vinsak, unlike similar mechanical products on the market that have a higher step size, need regular mechanical adjustments and lubrication and are not as accurate.    
The system replaces the existing anvil roller in the die-cutting station, allowing a flexible die to cut into pressure-sensitive materials virtually independent of the liner thickness (glassine, kraft, synthetic) with a maximum + and – correction of 0.1mm.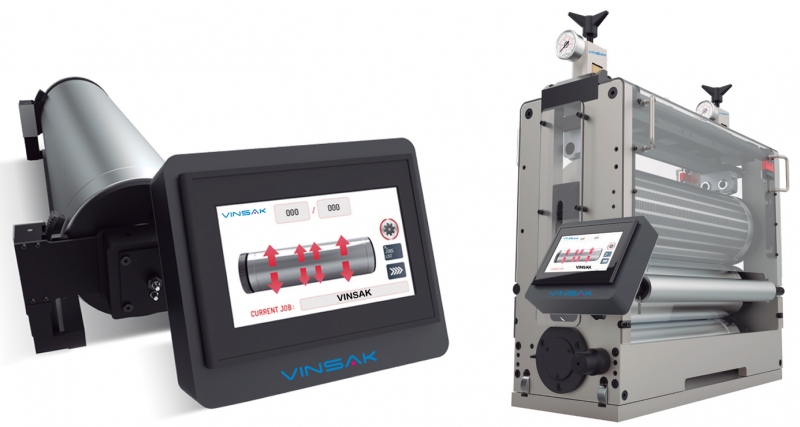 The E-Diff system electronically changes the air gap in three ways – operating, driving and overall sides.  
The system can be installed by simply replacing the anvil roller and has a clear HMI (touchscreen). It features initializing function to automatically return to zero (starting) position. Offers the possibility to store settings per job (as a reference position). The system automatically generates a signal for maintenance (greasing).   
Muralidhar T, director of Medpack India, said: 'Launched by Tecnocut with a strong repute in label manufacturing, Medpack wants to offer its pharmaceutical clients cutting edge functional products.'    
Harshad More, national head of service at Vinsak, added: 'These accessories will help label printers enhance quality, reduce production cost and save time and material when label presses are retrofitted with these modules. Issues of a deep cut, marks on release paper, are just a few issues that cause problems for smooth dispensing on high-speed lines, and the accessories from Vinsak are a perfect answer (to these issues).'