Etirama has launched Etirama SP1 flexo press completing its new range of the Global Series.
The Global series includes four new presses. Etirama One is 250mm wide flexographic press, compact and designed for medium and small print runs. Etirama SPX is 250mm wide flexographic press that comes with features such as features such as Pre-registration Printing System and is an 'economical set-up'. 
The new 350mm wide flexographic press Etirama SP1 offers high production capacity, robustness in a mechanical transmission machine with Japanese gear boxes. 
Etirama SPS2 is 350mm wide flexographic press comes with electronic transmission by servo motors and electronic register adjustment. It is 'the most complete and technological equipment in the line', according to Etirama.  
'The new Etirama SP1 equipment arrives to complete the Global Series product line, fitting as an excellent solution in the wider machines model (up to 350mm maximum printing width), but with mechanical transmission through a cardan shaft and Japanese gear boxes, making it an excellent option for customers looking for a high-performance machine at a much more affordable price, or for those customers who prefer equipment with high-precision mechanics instead of electronic features,' the company said in a statement.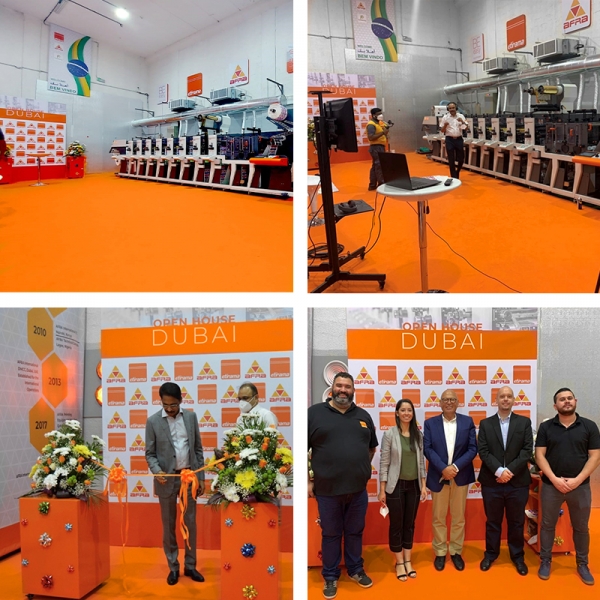 The highlights of the SP1 model includes rail for cold stamping and lamination, transmission by Japanese gear boxes (does not require periodic maintenance / no belt) and main control panel with touch screen. It is also equipped with customized UV Lamp Power Control for each printing group and Waste Matrix Performance Kit. 
Etirama, through its official distributor for the Middle East region, Afra International, held an open house in Dubai to present SPS2 model. 
The machine was presented for two weeks to customers in the GCC Middle East and North Africa, in person and through virtual presentations, 'generating a lot of curiosity and interest in the local market, including sales'.  
Along with the entire technical and commercial team of Afra International, Etirama Brazil was also present with four professionals in the technical and commercial area to assist the event and for training. 
In addition, the directors of JLPP were also present at the event. JLPP is the official Etirama commercial agent for countries in the Middle East outside the Gulf such as Jordan, Syria, Lebanon, Iraq and Kuwait.