Mactac introduces Bloom hi.impact
Mactac has added Bloom hi.impact, a new ultra-thin, environmentally friendly liner to its roll label products, developed to reduce the industry's environmental impact and delivers significant efficiencies in manufacturing.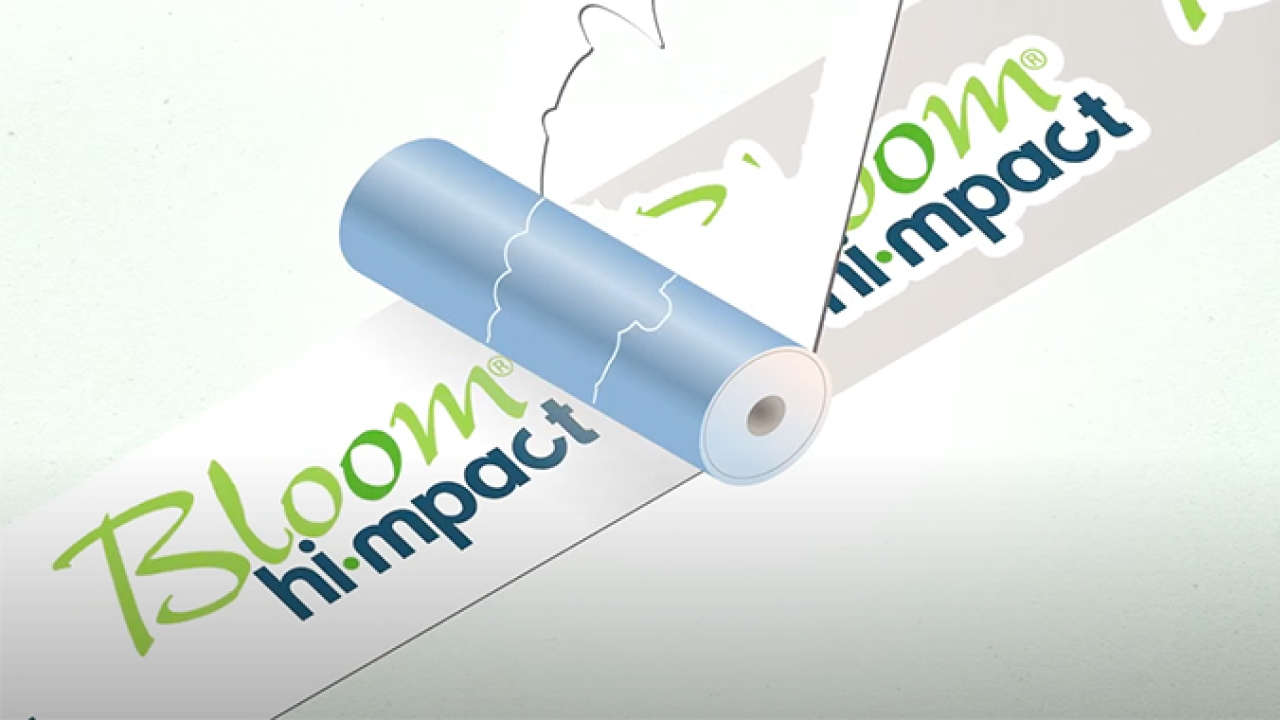 'At Mactac, we've made it our mission to develop high-value, high-performance product solutions that reduce our environmental impact,' said Kathy Magyar, senior marketing manager at Mactac Performance Adhesives. 'With Bloom hi.mpact, Mactac customers and our customers' customers will reduce their impact on the environment while increasing their bottom lines.'
The highly densified and refined glassine paper liner is only 1.7-mils (25.4 μm) which makes it thinner than traditional liner, contributing to smaller environmental impact and increasing manufacturing, converting, shipping, transportation and warehousing.
It is using less raw material, is said to increase productivity with more labels/footage per roll, less roll changeover during printing and application, less downtime and increased warehouse space. Thinner construction also reduces packaging waste, including cores, cartons, boxes and shrink wrap contributing to reduced freight costs, fuel usage and CO2 emissions.
'Fewer changeovers in applicating means less downtime and fewer packaging and cartons, for less waste. Also, more labels per roll – at greater than 10 percent more footage for the same original diameter – equates to fewer shipments so less freight, lower fuel usage and reduced fuel emissions. All of this contributes to a sustainable positive impact financially and environmentally,' added Magyar.
The new product offers an ultra-smooth surface, leading to better laydown of adhesive for an improved appearance, smooth, consistent, harder die-cutting surface than other liners, leading to easier converting. Bloom hi.mpact is currently available on a variety of Mactac roll label products.
Stay up to date
Subscribe to the free Label News newsletter and receive the latest content every week. We'll never share your email address.