Protection for fighting fakes
 As counterfeiting continues to grow at a staggering rate, how does a company develop a brand protection strategy?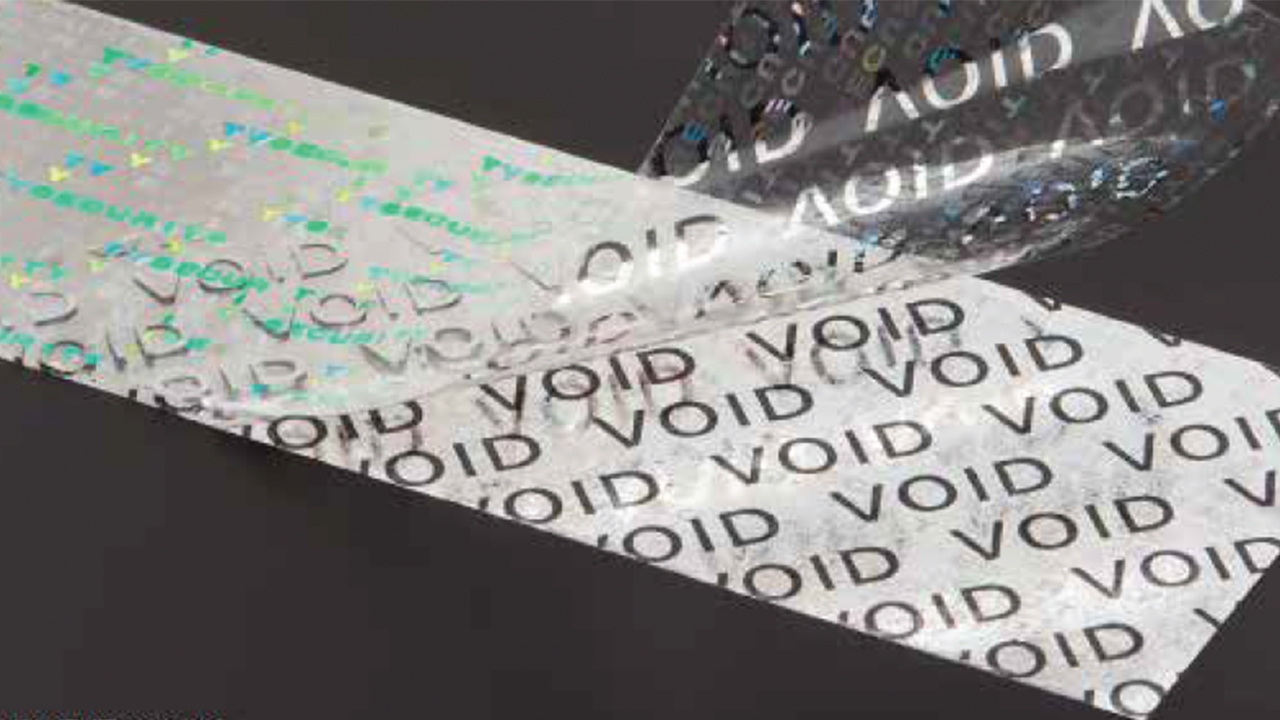 Counterfeiting across the globe is at an all-time high. According to a 2019 report on international trade and counterfeiting by the Organization for Economic Cooperation and Development (OECD), the total value of counterfeit and pirated goods accounted for just over 3 percent of world trade, an estimated 590 billion USD. That number is expected to have nearly tripled, and is predicted to grow to a monumental 2.3 trillion USD by the end of 2022.
Looking at the past decade, there have been many factors that have influenced the growth of counterfeit goods. One of which is the rising use of e-commerce websites such as Amazon, Alibaba, Etsy and eBay.
In a 2021 report by Dharmesh Mehta, Amazon's vice president, worldwide selling partners services, the e-commerce giant detected, seized and destroyed more than two million counterfeit goods that were sent to its fulfillment centers. In the same report, Mehta mentioned that less than 0.01 percent of all products sold on Amazon received counterfeit complaints from customers. The company also has established its Counterfeit Crimes Unit which looks to 'build and refer cases to law enforcement, undertake independent investigations or joint investigations with brands, and pursue civil litigation against counterfeiters'.
Each of these e-commerce companies are working to combat the rising number of counterfeit goods across the world, cracking down on a number of listings that are alleged to be counterfeit and avoiding any future lawsuits from global, luxury brands such as Gucci and Yves Saint Laurent. This, however, comes at a time when consumers are beginning to be more skeptical of the authenticity of many products and not just luxury goods.
'In addition to the most common categories of counterfeited clothes and luxury products seized, because of the pandemic, there is a growing trade in fake products which has the potential risk on humans' health, such as counterfeit medicines, food and beverages, cosmetics and toys,' says Paola Iannone, vice president marketing and communications, and Nicolas Günther, managing director of QR marketing – brand by All4Labels, in a report provided to L&L.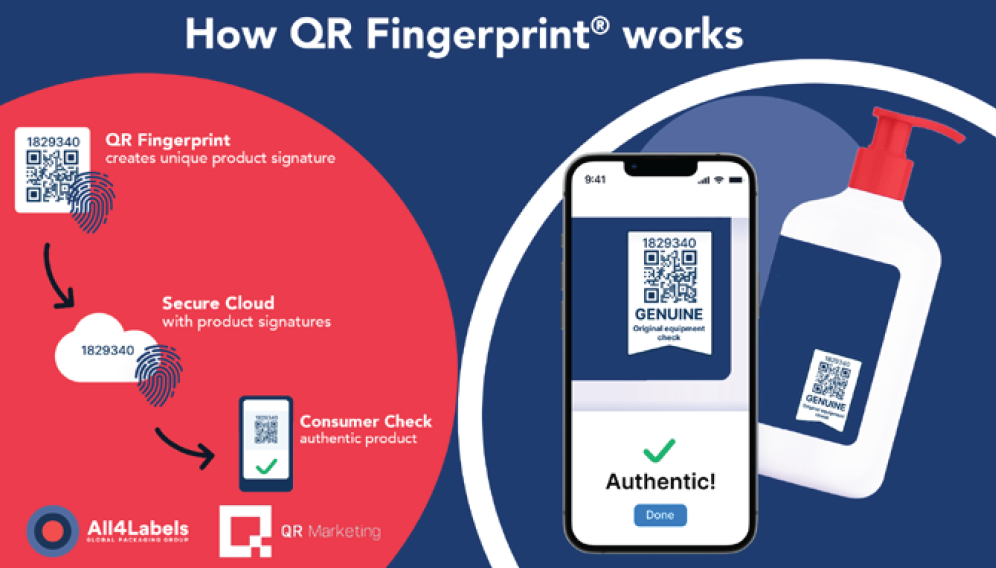 A study, carried out by Censuswide and sponsored by Digimarc, surveyed consumers across the UK and US to find out if their desire for authentic products isn't limited to only luxury items. The study found that 40 percent of consumers believe that online shopping has added to the sale of counterfeit goods. This study also found that 67 percent of consumers are worried about product authenticity when buying goods for their homes and families. Fifty-six percent of consumers are worried that they are purchasing new products that may actually be counterfeit.
For specific products, it's easy to take a more simplistic approach to brand protection. But for certain products, as the risk to the consumer is heightened, brands have to think about what harm would come to the consumer if it's tampered with
In the United States, this worry came to fruition during an infant formula shortage in early 2022 when the market was flooded with counterfeit products packaged with forged labels. It left many parents with packages that were expired or formula that contained ingredients that could be dangerous to infants requiring a special diet due to certain allergies or intolerances.
In terms of brand protection and security, this, according to Michael Welch, senior product manager at Avery Dennison Label and Packaging Materials, is where brand owners should start taking notice of what protection methods they're using to ensure only legitimate products reach a consumer's home.
'For specific products, it's easy to take a more simplistic approach to brand protection. But for certain products, as the risk to the consumer is heightened, brands must think about what harm would come to the consumer if the products is tampered with,' says Welch.
This rise in counterfeiting and the growing concern from consumers about purchasing counterfeit goods has been exacerbated by the Covid-19 pandemic. Due to the increased consumer demand, the shifting value chain and unpredictable supply chains, coupled with the subsequent shortages across many markets, counterfeiters have found new opportunities to trade in fake items, exploiting weaknesses by offering similar products at a lower-than-average price point.
'The Covid-19 pandemic has overwhelmed global business and, to date, has created the most substantial negative supply chain security effect in history,' notes the International Chamber of Commerce (ICC). 'The pandemic has also provided opportunities for criminal organizations that seek to take advantage of the rise in demand and subsequent shortages of parts and products. Reduced volume of genuine materials allows criminals to offer counterfeit raw materials that contaminate supply chains.'
Though this may sound like a defeatist mentality, that the rise in counterfeiting is an unstoppable force that cannot be combated, there are ways to slow down the progress. To ensure that a company's product and its brand are at least more difficult to counterfeit.
How to protect your brand
From fluorescent inks, to taggants, to frangible films, to RFID tags, there are several security-based products available on the market to protect brands. But how does a company decide which methods to implement?
With the number of options a company can choose from, it may be easy to fall into option paralysis, where the amount of decisions and choices to select from can make it overwhelming.
There is no silver bullet when it comes to brand protection. There is no single solution that will completely stop any counterfeiting
'There are a lot of factors to take into account when you're developing a brand protection strategy,' says Tessa Eastman, connected products strategist at Systech International, a company that develops software suites for authentication and traceability systems to combat counterfeiting, prevent diversion and meet regulatory compliance requirements. 'It's not enough to just put a hologram. What are you putting the holograms on? How do you know it's going to be secure? Will it solve your problems? Do you know what your problems are? It's a deeper conversation than just finding a solution itself. There are a lot of solutions out there offered by analog and digital providers.'
Avery Dennison, for instance, provides a wide range of products, both visible and invisible, as well as digital-based security methods like RFID and NFC. Finding the right security label always depends on the product itself and the level of security it needs.
For example, think of a container of orange juice. Typically, over the top of the container is a sticker that is meant to be broken when the consumer opens it. Underneath that top is typically a piece of plastic or aluminum that needs to be peeled off before it can be poured. For this application, that level of protection is enough.
But for pharmaceuticals, where the risk of counterfeit products could literally mean life or death, the approach to protection is vastly different.
'Brand protection needs to be looked at on a case-by-case basis. As the price of the item goes up, so does the price of the tamper evidence products the brand owners are looking to use,' says Welch. He adds that to ensure a product doesn't get tampered with or faked, a layered approach towards brand protection is required. Utilizing a high-tech singular approach or visible and invisible protection makes it harder for a counterfeiter to figure out exactly what is happening on the label and/or packaging itself, thus making it harder to counterfeit.
Gerben van Wjik, sales and marketing director at Luminescence Sun Chemical Security, a manufacturer of security inks developing custom-made inks that meet the exacting technical requirements needed by its customers, shares a similar sentiment.
'There is no silver bullet when it comes to brand protection. There is no single solution that will completely stop any counterfeiting,' says Wjik. 'You have to look at the case itself and see where the problem is created – whether it's at the supply chain level or in the shop level – from here you have to look at what solves your issue.'
Figuring out where the flaws are in one's security can be a difficult task. But, Welch says, a layered approach can be a safe bet to ensure that the brand and product are protected. However, utilizing just visible or invisible security may not be the best approach.
'Any time you can have a layered approach to brand protection, it's a good thing,' says Eastman. 'In that layered approach, you should definitely recognize why you're using each layer of protection and whether they are really complimenting or augmenting each other and not just two features you've used just to use them.'
Systech developed e-Fingerprint, a product leveraging serialization. It utilizes a camera system installed onto the converting line to inspect and identify any sort of data carrier – such as QE-code to a UPC to a pharmaceutical data matrix – and to find the micro variations which are inherently caused by the printing processes.
'Within these data carriers, there are small micro variations that we can pick up on and create a unique digital identity for each individual unit without printing anything on it. Just leveraging what's already been printed,' says Eastman.
There are many different means of protecting a company's brand from counterfeiters, but, whether it's a smart system or an analog product, due to the nature of the supply chain – especially in its current state – there are going to be breaks. There are going to be moments where cargo is 'lost,' and these are the spots where counterfeiters will be able to ease their way into the supply chain.
Where protection matters
The brand protection puzzle doesn't begin and end with an ink, a QR code, or any digital protection system. There are decisions from the brand owner, from the beginning of the lifecycle to its end, that need to be made which will ultimately decide whether the product being sold through e-commerce websites or even on the store shelves is legitimate.
'When thinking about brand protection there are two important aspects that brand owners should think about: why your brand needs protecting and how you should go about protecting it. Because half the battle when it comes to brand protection, isn't just providing security ink, it's about the factory the brands are giving the ink to,' says Tom Mitchell, international sales manager at Luminescence Sun Chemical Security.
He adds: 'if the inks are just given to any factory and not a vetted, trusted one, then half the counterfeits will just come from the factory next door because sometimes all it takes is one employee and a hundred dollar offer.'
Because of this, brand owners need to use a trusted security printer, one that specializes in the application it is looking to use. Take, for example, All4Labels, which according to its report is 'driven by a strong digital attitude and more than 25 years of experience in digital printing, reliable cross-market partner to support brand-owners to mitigate their brands' risk exposure to counterfeit and to increase their sales and customers' loyalty.'
All4Labels has been investing in the expansion of its intelligent QR technologies and cloud services to provide its customers with a cost-effective and quick product for brand protection and customer interaction on an international scale.
Welch gives the example of wine labeling, saying, 'a singular solution could be a neck label on a bottle of spirits that has a smart label to detect if the cap has been tampered with - if the circuit breaks it will say bottle has been opened. This is unique in that there is really one point of entry. It also provides a form of authenticity since a unique idea could be attached to it.'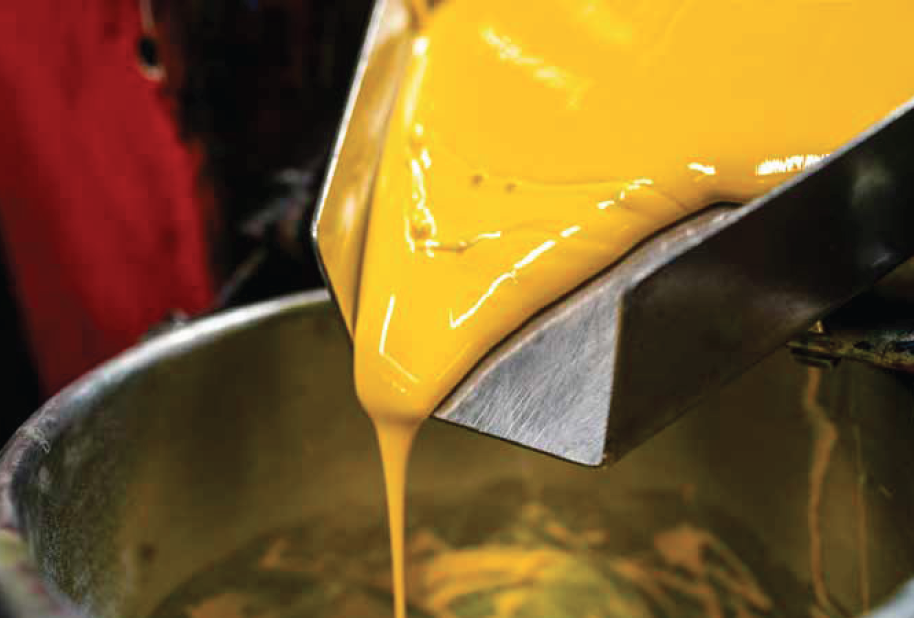 When looking at the growth of e-commerce and due to the high volume of online retail shopping especially post-Covid, brand owners can legitimately be sending their products over to these e-commerce giants, but it's simply impossible for consumers to know whether a product is legitimate until after it hits their doorstep. This is where QR codes and smart labeling can come into play.
Allowing consumers to scan and authenticate the product ensures its legitimacy, and while, 'if something is just printed with a QR code, its relatively easy to duplicate,' says Welch. 'A smart label using an embedded NFC inlay can store a unique identifier, so difficult to work around the security.'
These security features also allow consumers to engage with the brand, helping to garner brand loyalty and up the repurchase rates, while ensuring the reputation of a company's brand.
At the end of the day, what is the answer to brand protection?
There is no single answer.
Depending on the product, multiple layers of analog and digital protections may be required. For a single product RFID, holograms, security inks, and e-fingerprinting may be the answer. For another, a hologram may be all it needs.
According to Welch, it is important to 'invest in a solution that makes financial sense for the product you are selling.'
Stay up to date
Subscribe to the free Label News newsletter and receive the latest content every week. We'll never share your email address.