Stanpac doubles capacity with Heidelberg Speedmaster XL 106 press
US packaging specialist invest in new press to respond to growing demand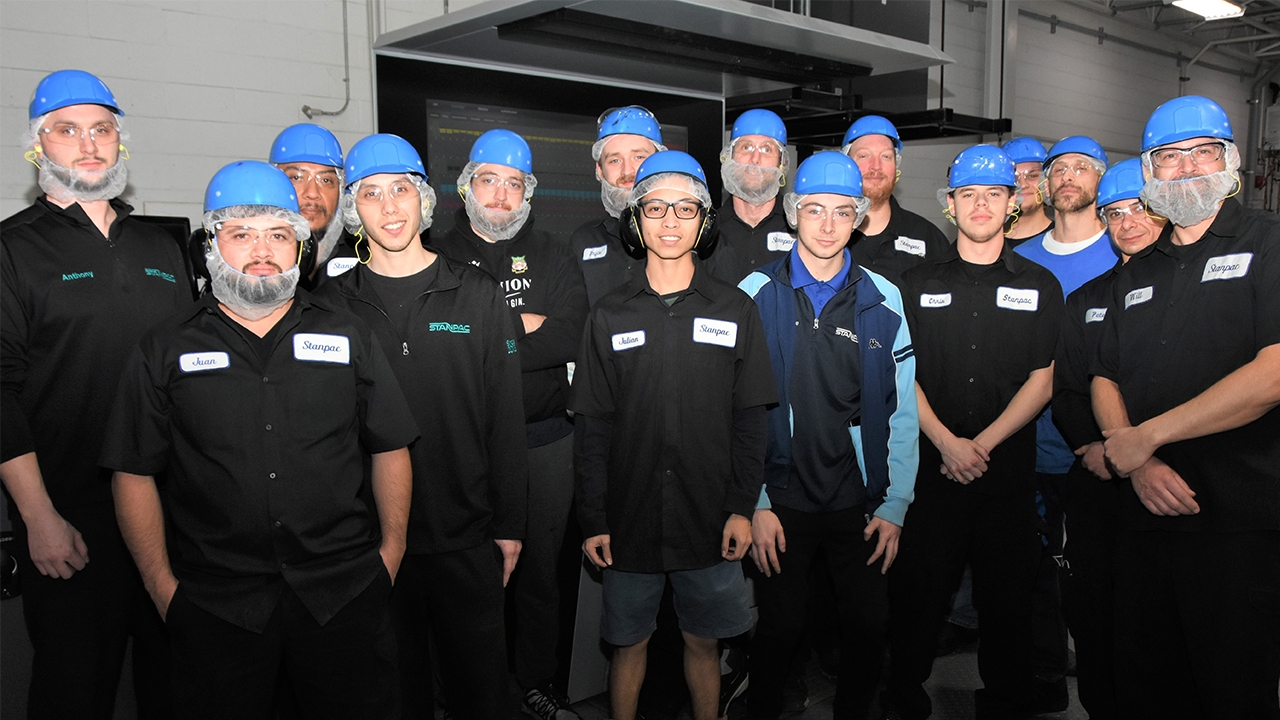 Stanpac has installed a Speedmaster XL 106 from Heidelberg at its Smithville, ON location to continue to keep up with the growing demands of its customers after experiencing explosive growth in the ice cream and food service packaging business since early 2020.
'When Covid-19 hit in early 2020, Stanpac's business suddenly changed overnight,' said Murray Bain, vice president of sales and marketing at Stanpac.
The company, which primarily produces cartons and other packaging for the ice cream and food service industries at its locations in Ontario, New Jersey, and Texas, saw a rapid influx in business when consumers were unexpectedly isolated at home.
Thanks to dedicated staff and loyal suppliers, the company was able to navigate the increasing requests from its customers.
'Our labor was maxed out, sales were becoming capped, and lead times were getting longer,' commented Murray Bain, vice president of sales and marketing at Stanpac.
With the September 2022 installation of the XL 106, Stanpac is now better equipped to operate more efficiently, optimize its production schedule, and alleviate the stress on its production crew.
The press has doubled the plant's offset printing capacity and has contributed to the company's best sales year ever.
Also equipped with a 2013 XL 106, Stanpac's new press, which runs at 18,000 sheets per hour, is an upgrade in speed and technology due to Heidelberg's new intelligent User Experience and patented Intellistart 3 system that provide support for operators during the press run and automatically determine the makeready processes required for jobs to be produced.
Stanpac's newest XL 106 also includes Prinect Inpress Control 3, an in-line spectrophotometer that measures and controls color and registers on the fly, and Inspection Control 3, which automatically scans the printed sheet for any defects. The built-in technologies are helping Stanpac shorten press runs and lessen waste sheets, which is essential for today's supply chain shortages.
'We're better able to predict how much material it will actually take to run a job now that everything gets set up quickly and any errors are fixed swiftly,' added Bain.
The short makereadies allow Stanpac to easily changeover between short runs for specialty, seasonal ice cream flavors and very long runs for brands' staple flavors.
'Our customers want top-quality, high-end print and many of them want smaller order sizes,' said Bain. 'Some have as many as 70 flavors, so we run quite a large number of products. This press allows us to do that.'
Stanpac also relies on Prinect Production Manager for the flexibility to send files to either of its Heidelberg presses, which run using a similar set of Saphira Consumables, depending on the schedule.
According to Bain, the workflow and consumables allow the company to choose where we want to run a job, and we know, regardless of press, it will turn out exactly the same.'
Thanks to its newly increased capacity, Stanpac has had time to upgrade some features of its older XL 106, which has led to further improvements of the plant's overall productivity.
Additional efforts to keep up with the demands from both current and new customers include adding new finishing equipment and a brand new 40,000 sqft facility to be built in Smithville.
Stay up to date
Subscribe to the free Label News newsletter and receive the latest content every week. We'll never share your email address.