Read later
ABG expands portfolio with rebranded Enprom equipment
A B Graphic International (ABG) has expanded its portfolio with a rebranded range of Enprom Solutions' shrink sleeve machines to provide its customers with the opportunity to diversify into the shrink sleeve market.
Previously forming part of Enprom's equipment portfolio, the modular range covers seaming, doctoring, and cutting technologies.
ABG acquired the Spanish converting equipment manufacturer in 2019 to strengthen and expand its offerings in web-based processing and provide opportunities to enter into new market segments. Having spent 18 months research and training alongside Enprom, the company has now rebranded the shrink sleeve products as part of its finishing range. All products come are covered by ABG's global service and support.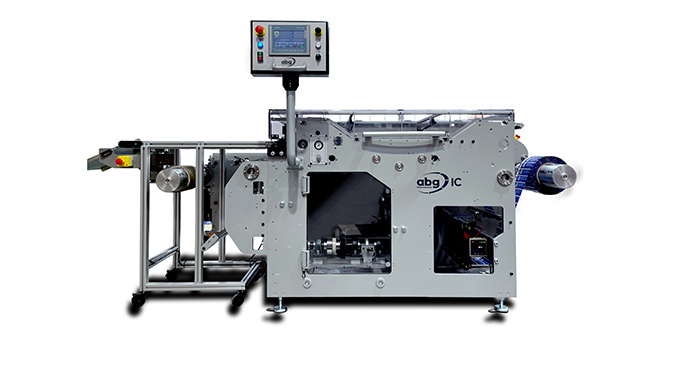 Within ABG's shrink sleeve seaming offering, the shrink sleeve RS, RST, and RS2T are designed to meet the high productivity demands. They are based on patented Smart Wheel innovation: a motorized roller solvent application system providing high seaming reliability. 
According to ABG, this equipment creates added value to the labeling market by improving productivity, increasing efficiency, improving product quality, reducing operating costs, and reducing waste.
The shrink sleeve DR is ABG's bidirectional doctoring machine providing label and flexible packaging manufacturers with two working modes. For shrink sleeves, by verifying the correct seaming of the sleeve tube by air balloon validation system with electronic detection; and for the flexible packaging market, through the inspection, control, and doctor of reels up to 400 mm web widths.
Lastly, ABG's cutting machine options include the shrink sleeve IC, providing transversal cutting for formats, transversal pre-cutting for formats or reels, and rewinding. The movement of the rollers and the cut are electronically synchronized, which optimizes movement and improves productivity.
'In our quest to provide the market with a single best-in-class source for its finishing requirements, the rebranding of Enprom's shrink sleeve solutions is an exciting and pivotal development. We recognize that the market is changing and that our customers want to deliver not just the label but also flexible offerings. We invested in Enprom as we recognized that they were a company that shared similar values to ABG. This has provided us with the opportunity to deliver a complete solution to our customers, along with all the service and support benefits that are synonymous with ABG,' said Matt Burton, ABG's global sales director.
The launch will take place in May and will include webinars, live demos. The registration is now open on a dedicated web page.