Investing for the future
Labelexpo Americas provides a perfect opportunity to future-proof your business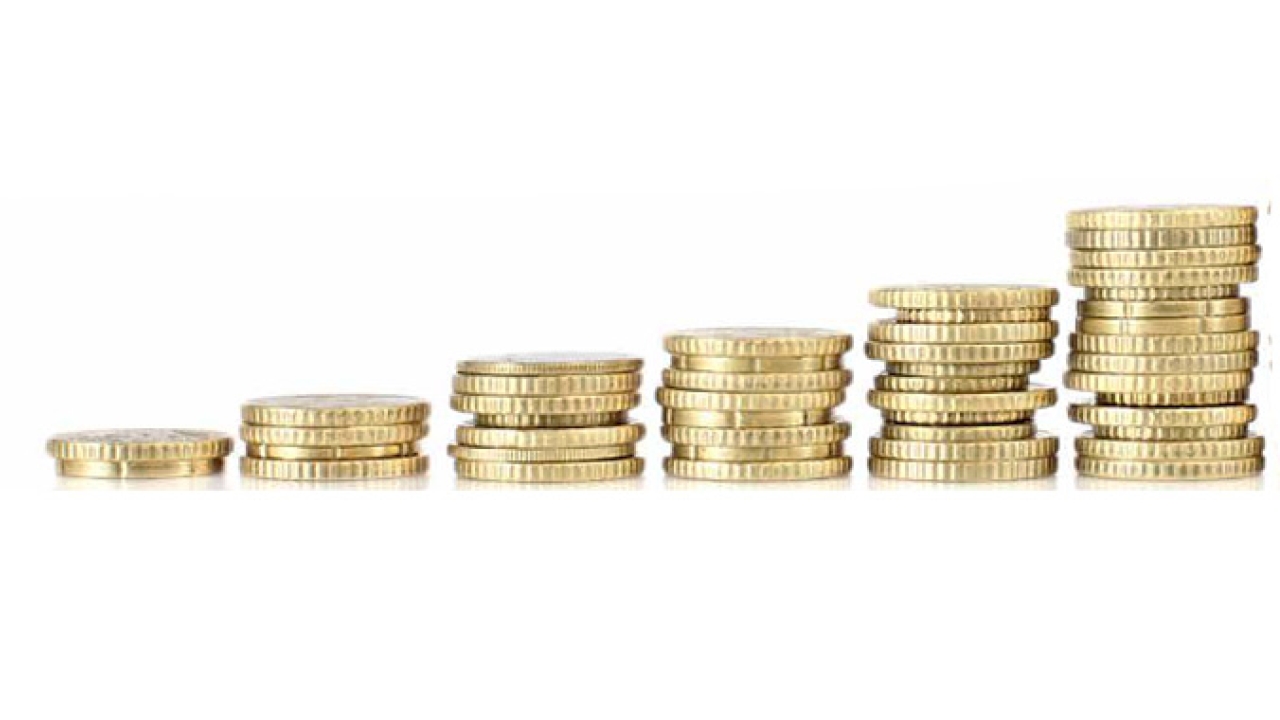 With Labelexpo Americas almost upon us, those converters planning to attend will no doubt have already been thinking about what materials, technology and software they will need to look at with a view to enhancing their ability to cost-effectively produce the optimum label quality, reliability and performance.
With everything that has happened over the past couple of years, planning and investment decisions may well be different today to any of the converters' pre-planned short- or medium-term pre-pandemic or rising inflation requirements. Labelexpo Americas therefore provides a golden opportunity to re-set the future and transform your converting business with quality performance, reliability and cost-effective technology and materials investment.
But where to start? There is little doubt that managing automation of pre-press and color workflows – in many cases across digital and conventional press technology – is becoming a critical factor in increasing quality, quality checks and offloading tasks to automated software and, thereby, increasing throughput without the need to increase employee numbers. That certainly sounds like a good place to start.
Continuing with the automation theme, and the need to increase overall quality, speed and service, then end-to-end software solutions for the whole value chain – from sales, estimating, job management, ordering, stockholding, planning, costing, invoicing and shipping – have become more of a necessity than a luxury today. And it's not just the initial investment; software modules change and improve and updated software is developed, so keeping up-to-date with the latest in MIS should be important for show visitors.  There are also an increasing number of specialized and niche software packages that are worth keeping an eye on.
Automated future
Uncertain about what the future holds? Then why not attend the conference session and panel discussion on day one on what the automated future looks like. There are also a number of interesting master classes on a range of different topics.
As usual with a Labelexpo show, new and updated presses – conventional, digital inkjet and toner, as well as hybrid – are to the fore. Quality, performance and output speeds of digital presses continues to evolve and there are now digital presses available for almost any kind of end-use application and performance requirement. Use Labelexpo to review the latest models, and see them running. Compare performance between different presses, and with the latest flexo technology, and plan the next investment wisely.
It is not just the presses themselves that need to be looked at during a visit to Labelexpo. Automation of unwinds and rewinds can aid profitability performance, while the latest print inspection systems today provide a guarantee of perfect results, prevent costly customer rejections and deliver impressive returns on investment. Considerations that few converters can afford to ignore. Make sure these opportunities are on the expo visit wish list.
Laser cutting technology has come a long way in recent years, with the latest systems offering zero make-ready, no tooling, no particular operator experience needed, and all working in conjunction with any MIS that allows fully automatic workflow. If you haven't considered digital laser cutting before, then maybe it's worth a look.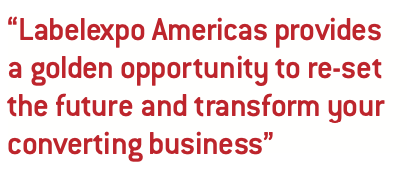 What about added-value finishing options? Foiling, embossing and varnishing have been used for many years, but some of the latest finishing technologies are definitely worth investigating. Rotary screen for example, now has possibilities for tactile images, textured varnishes, hot foil imitations, scratch and sniff labels and printed self-adhesive patterns.
Inkjet production also has the potential today to create specialized effects, including combinations of textures and colors, virtually unlimited designs, together with metallic color simulation using CMYK and white ink. Exciting added-value solutions can work to create additional profitability. So too, are some of the new brand protection and security printing solutions.
Want to diversify into related narrow and mid-web opportunities? Then what about the production of small folding cartons for the pharmaceutical or health and beauty markets, perhaps the growing applications for shrink sleeves or maybe flexible packaging. Particularly if it's work for the same brands or customers that already source their labels from you. Al the necessary technologies, inks, materials and knowledge can be found at Labelexpo.
So, with just a short time to go before the show opens, now is the time to finalize that list of things to see and investigate, who to talk to, what conference session or master class to attend, agree what budget is being proposed for investment, how many members of the team will go to Labelexpo, and what information, ideas or proposals each of them needs to bring back for final discussion.
Make sure to get the most out of the time spent at the show, meet old colleagues, friends, customers, suppliers or association members and, above all, enjoy the Labelexpo experience and once again marvel at what an incredible industry the label and narrow web sector has become.
Stay up to date
Subscribe to the free Label News newsletter and receive the latest content every week. We'll never share your email address.