Stepping into automation
Automating the label production process is a real challenge, but there are great opportunities for those who understand the intricacies of a digital workflow, says GM's CEO Uffe Nielsen.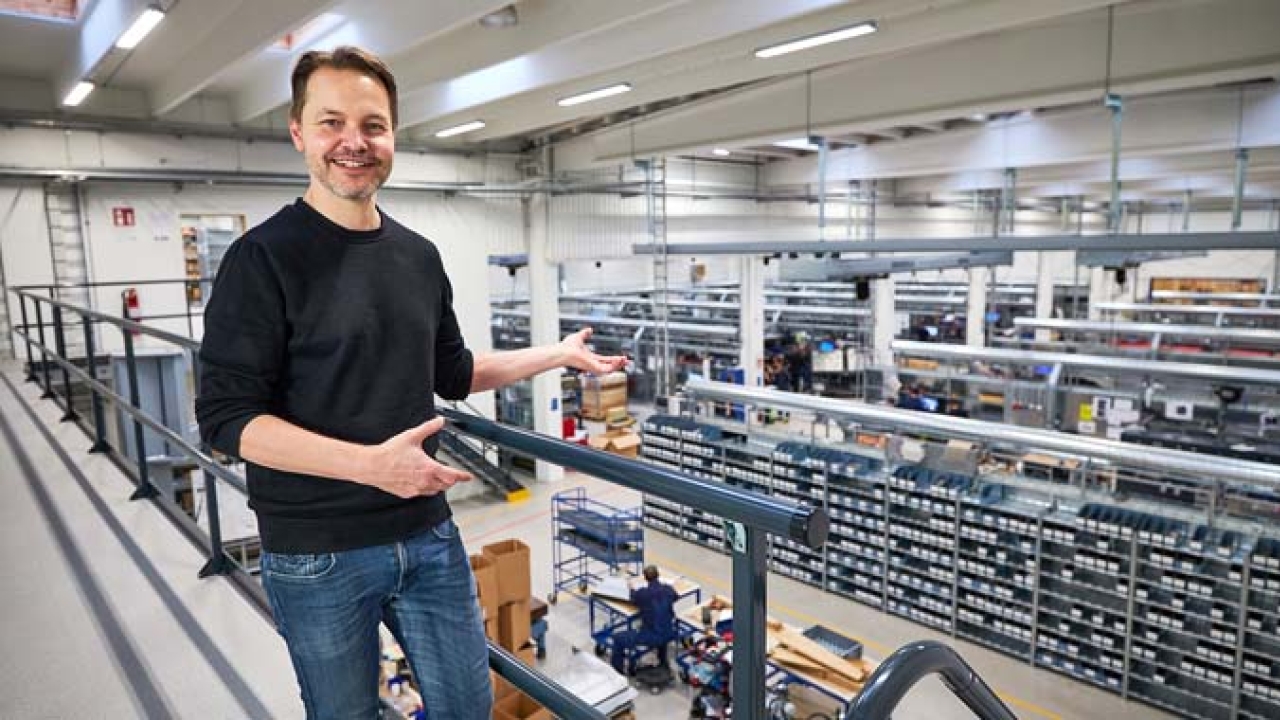 Digital transformation is accelerating throughout society. Businesses are looking to save costs by finding greener and more agile ways to stay competitive and future-proof their companies. Reducing human intervention by moving toward higher levels of automation is seen as one of the crucial answers.
In the label world, we are following the same trends with more automation and better connectivity built into increasingly digitized machines capable of talking to us and each other. Customers want faster delivery of more sustainable products, multiple sorts and shorter print runs. Digital printing technology allows printing small orders and many different SKUs at short notice. Meanwhile, process automation promises to cut down overall production time and reduce waste to a minimum.
With more automation and faster finishing, are manufacturing and same-day delivery a reality for today's label converters? In short, yes. But really, it depends on several factors. To understand the whole picture, let's examine the pain points.
Step 1: Move to tool-free cutting
The biggest bottleneck in label converting is conventional die-cutting which requires a new cutting tool for each job, which adds a significant amount of time and cost to the process. You could choose to standardize production and only offer a limited number of label shapes or convince customers to use an existing die. However, the converting line must still be stopped to change the tooling and perform set-up between jobs.
A much bigger issue arises when we talk about short and ultra-short runs. When printing digitally, all these small jobs are ganged together on one roll to optimize the use of material and take advantage of machine uptime. This is not a problem for the digital press, but where traditional die-cutting falls short. The solution to both problems is laser cutting, a technology that only a small number of label converters have successfully implemented in their production.
With GM's new advanced and highly automated LC350 Laser Cutter, we are looking at a much faster, more efficient and cost-effective finishing process. Furthermore, it is naturally more sustainable because you will not be using large amounts of energy for manufacturing, transporting and storing a die inventory. 
Step 2: Build a seamless workflow
However, faster and more efficient cutting on its own is not enough. The production process must be analyzed and changed into a digital and connected workflow. No more silos where the print department is completely separate from the finishing department; no more storage facilities full to the brim with rolls and rolls of different substrates – lean integration and a waste-free workflow is the name of the game.
Let's look at an example. GM is the main supplier to a large customer, which is today leading the way in web2print for labels. The company was producing labels with a lead time of 14 days but wanted to become a market disruptor with same-day delivery of high-quality products, so we stepped in with our laser expertise and helped it overhaul the set-up.
More than just installing a laser cutter, we looked at all the aspects involved, such as how to get the order from the online system and into the machine and how many substrates they should offer. And we implemented zero-transition technology based on QR codes for super fast job changeovers to ensure every label shipped is cut with precision and there is no waste.
Process automation promises to cut down overall production time and reduce waste to a minimum
With GM laser cutting as the core enabler, this is now a successful 24/7 operation with a seamless workflow where all the steps have been fully optimized and connected, from ordering to dispatch. Ultra-short runs? Not a problem. Even an order for 10 labels is viable.
Step 3: Make connectivity work for you
Connectivity plays a huge role in successful label production. The integration of laser cutting with a management information system (MIS) can fully automate the workflow, and this is where we will find real productivity gains. GM partners with Cerm, which means the LC350 Laser Cutter can speak directly via JDF/JMF to the MIS and be an active part of the end-to-end solution.
We have built the GM Dashboards so that the entire production flow is visualized in a simple way. This full factory overview makes it easy to see if the daily production targets are met, or a machine is
down, so productivity can be optimized. The system is designed on an open software platform that is compatible with most of the MIS systems used in our industry, including Cerm or solutions such as Microsoft Power BI (Business Intelligence).
Step 4: Manage expectations
We are, however, some years away from full-on 'lights out' automated production of labels, so you should be realistic about the concepts of 'digital transformation' and 'automation.' Collaborate with your trusted supplier to find the best way to maximize the potential for your business and your customers. What works for one business may not be the right solution for another, so apply some common sense.
For GM, this means speaking to our customers to understand what their needs are, so we can recommend a solution that is stable, robust, and most of all repeatable. This is a holistic approach that considers the entire operation to ensure our customers fully exploit the benefits of our technology and make it work for them to lay a solid foundation for future growth.
Stay up to date
Subscribe to the free Label News newsletter and receive the latest content every week. We'll never share your email address.