The next phase of digitalization
One of my early assignments as a junior reporter for Labels & Labeling magazine, some sixteen or seventeen years ago, was covering an event in London which featured representatives from HP Indigo and Gallus debating whether the future of label printing lay with digital or conventional printing technology.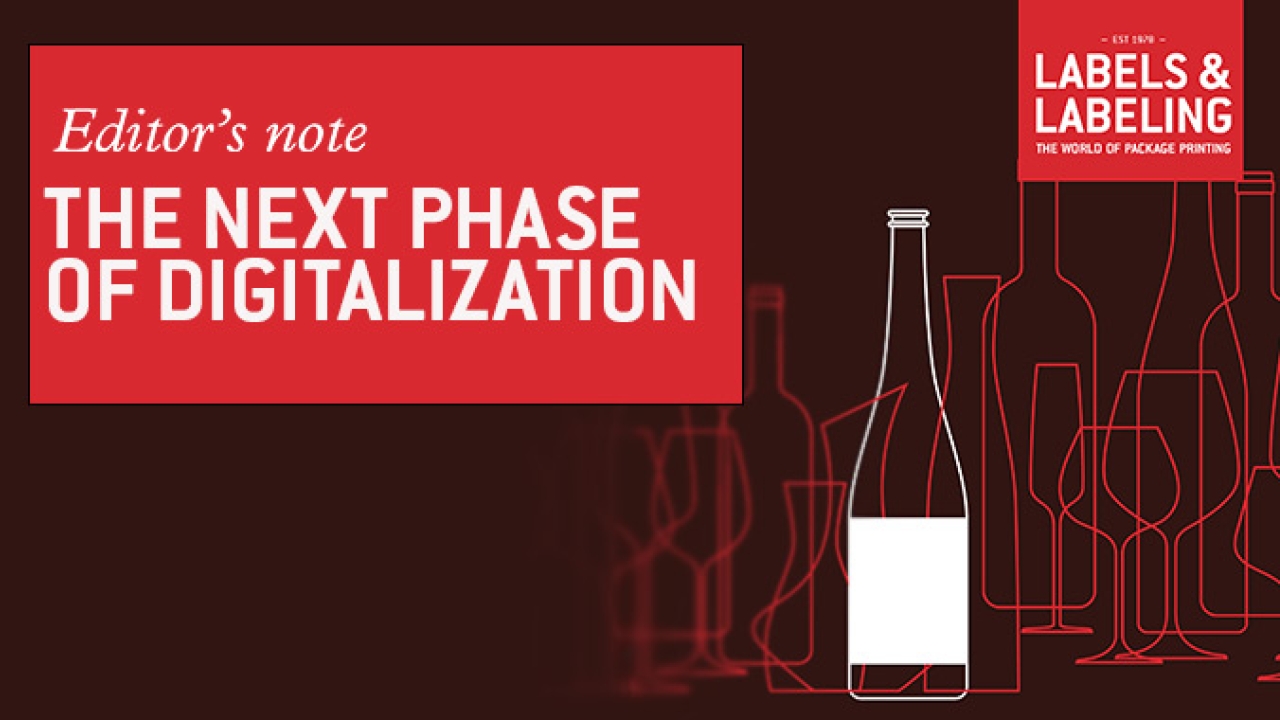 At that time, this discussion was often framed as a debate – 'digital versus flexo' – and positions adopted by technology suppliers and industry commentators alike were frequently absolutist: one would ultimately triumph over the other. Since then, the technologies have settled amicably alongside each other, each with its own advantages and niches, to the extent that it is rare to find a label converting operation that cannot call upon both.

Indeed, like all great rivals, each technology has spurred the other to even greater heights. As digital presses gained market share thanks to quick changeovers and adept handling of shorter runs, flexo fought back by incorporating digital technology to automate job set-up, increase productivity and reduce waste. 
Now it is digital's turn to lean on conventional technology. One of the key topics covered in this issue of Labels & Labeling, my last as editor, is the emergence of a new generation of digital presses which, as Andy Thomas-Emans writes in his column, are closing the speed and productivity gap with flexo.
As his coverage of recent press launches from HP Indigo, Durst and Bobst shows, these machines 'can reach new levels of productivity broadly comparable with narrow web flexography'. They do so by leaning on advanced and automated conventional technology to convert the digitally printed label. 'There remains a close synergy between digital and flexo/conventional technology, with advances in conventional technology automation reflected directly in the productivity of the digital press,' he writes. 
Interviewed for our Q&A feature in this issue, David Richards, managing director of UK converter Amberley Labels, a digital pioneer now part of Coveris Group, is well-placed to have a view on the future of digital and flexo technology. The majority of Amberley's output might be digital, and Richards admits to always assuming the company would one day become a fully digital operation, yet he is no longer convinced by his own prediction and is effusive in his praise for flexo's ability to handle high-speed, long-run work.
How this new generation of digital presses reframes the relationship between digital and flexo technology will be fascinating to watch. 
Stay up to date
Subscribe to the free Label News newsletter and receive the latest content every week. We'll never share your email address.